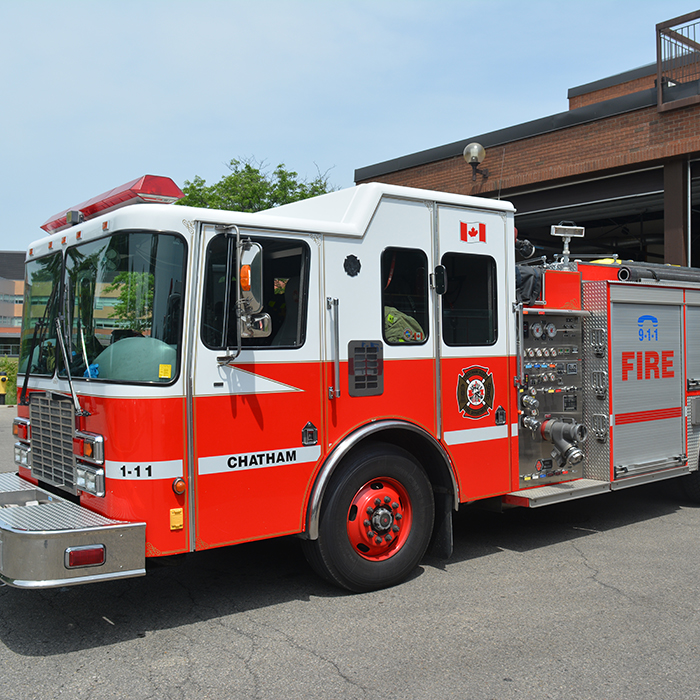 The news that the Chatham-Kent Fire Department hired an assistant fire chief from England broke over the municipality like a thunderstorm last week.
When the Voice first reported the story, there was an outpouring of opinion, most of it centered on how Chatham-Kent went abroad to fill the position.
Actually, the municipality didn't "go abroad"; the applicant applied here. The fire department couldn't reject an applicant from England any more than it could reject someone on the basis of skin colour.
When it comes to hiring locally for fire chiefs, you have to go back a long way. The late Jim Anderson in 1989 had a decade of tenure before amalgamation brought the trend (not just in the fire department) of being attracted to bright, shiny degrees.
We want the best and brightest, so the story goes.
Those impressive credentials haven't resulted in a suitable internal candidate for chief nor a succession plan to speak of.
Given the historic absence of females in its management perhaps a diversity program may be something else for the department to develop.
It didn't help the fire department's image that news about the applicants' hire (down to the details of a celebratory dinner before it was official) was fairly common knowledge in the community before Chatham-Kent council was aware.
Given the fact that council had adopted a "hands-off" policy toward staffing issues, perhaps that situation may be reviewed.
Although we didn't publish what, in retrospect seems like a departmental justification for the hiring, we wish the new assistant chief well.
With the number of large scale fires becoming thankfully more rare, his expertise in fire prevention will perhaps see the day when firefighters' main responsibility will be the odd vehicle or brush fire.