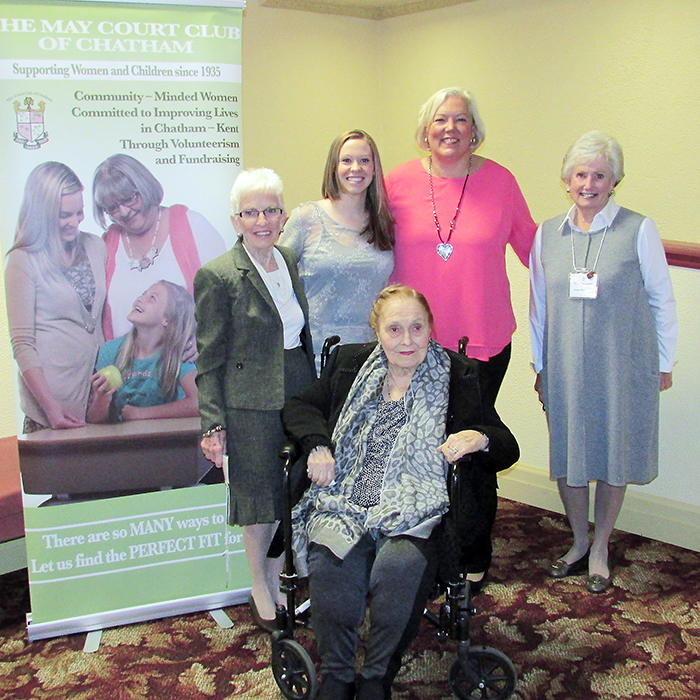 From 21 nominees, five women were chosen by the May Court Club of Chatham as Women of Excellence honourees at a special luncheon Wednesday.
Chosen from five different categories by a selection committee, May Court Club awards assistant convenor Anne Houle said the decision on the honourees was a very difficult one, and each nominee was very passionate in their personal and professional life, exemplifying commitment to service.
The five women chosen are as follows:
Arts, Culture, Education and Training – Gwen Gold, mentor and leader in the arts community.
Business and Professions – Lynn Patterson, Deputy Governor of the Bank of Canada.
Community and Volunteerism – Jennifer Wilson, volunteer with YMCA and CK Hospice.
Health, Science and Technology – Dr. Annette Sysel, veterinarian and groundbreaking researcher.
Young Woman Excellence (18-24 yrs) – Emily Hime, social justice advocate, founder of Hime for Help
A dinner in their honour is being held May 26 at Deer Run Golf Course on Bloomfield Rd. near Talbot Trail. Tickets are $80 and are available from Houle at Alexander and Houle Funeral Home in Chatham.
May Court Club is a women's service organization active in Chatham for more than 80 years and focuses on the needs of women and children in the community.