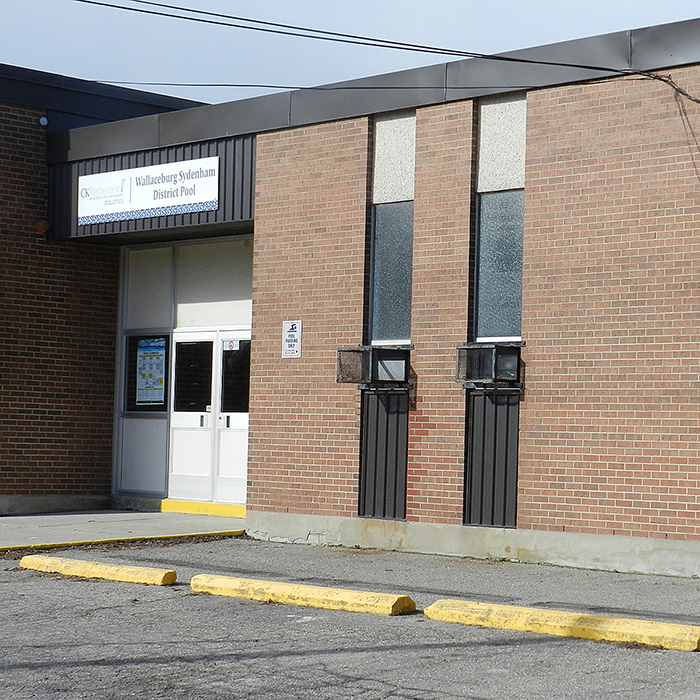 Wallaceburg's Sydenham Pool will be closed next summer for the installation of accessible and family washrooms.
Jane McGee, Wallaceburg facilities manager for Chatham-Kent, said the estimated $76,000 project is one of the final steps toward making the pool fully accessible.
Until now, anyone with a wheelchair or other mobility device had to use a makeshift area.
"We've been making the pool more accessible over the years," she said. "We have automatic doors and a ramp, a chairlift going into the pool and one going up a flight of stairs at the entrance," she said.
The project has received federal funding of just under $50,000 through the Enabling Accessibility in Communities fund.
The remainder of the cost will be borne by the Lambton-Kent District School Board which owns the property and the municipality of Chatham-Kent which has operated it since its opening in 1972.
The washroom will occupy space currently used for an observation room.
"The new washroom will also be useful for families with children," she said. "We hope it encourages more families to come out and use the pool.
The pool is slated to be closed from June 5 through the end of August.
"The decision to do the work at that time was made because there are outdoor pools in use and it coincides with the school being vacant for the summer," she said. "It will be less intrusive for school programming."
Last year the pool had 22,573 users and so far in 2016 there have been 4,243.
Aquatic Coordinator Sarah Jackson said the pool received strong use during March break with between 100 and 200 children daily taking part in the free swims.
January figures show 15 per cent more participants in rentals and drop in programs compared with January of 2015.