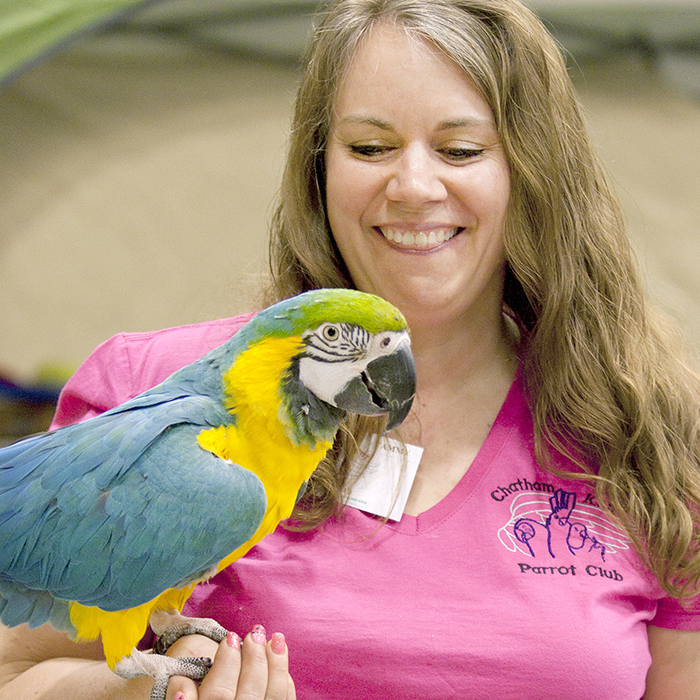 Tammy Harris, and her 11 year-old Macaw helped to represent the Chatham-Kent Parrot Club at the Southwestern Ontario Pet Expo held at the John D. Bradley Convention Centre on Saturday, March 12, 2016.
The event sold several hundred tickets, and was a big hit with all pet lovers.
Organizer Connie Beneteau plans to make the expo an annual event.
It featured a variety of vendors and activities including a pet psychic, a pet pamper zone, and dog talent show.
Organizations who participated in selling tickets were also able to keep 50% of the proceeds from their sales.
Sarah Schofield/ Special To The Chatham Voice