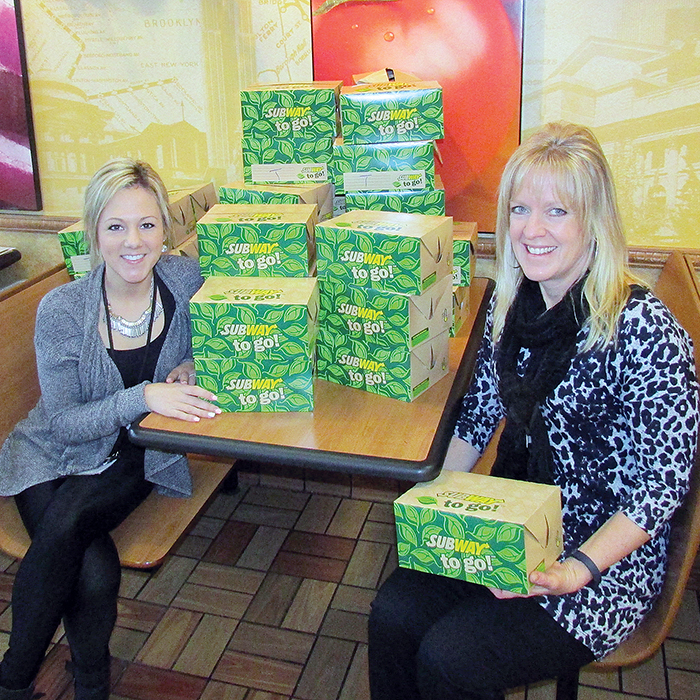 Community Living, Subway Restaurants and volunteers teamed up today to smash their previous record for the annual boxed lunch fundraiser.
A total of 1,560 boxed lunches were delivered, more than 200 more than last year.
"We're extremely grateful to Subway and the 60 volunteer drivers we had this year," said Angela Corso, manager of the agency's community relations. Six Subway locations in Chatham-Kent participated in the event.
Community Living Chatham-Kent has been holding the event for 10 years and the numbers keep increasing.
"Last year's total of 1,300 lunches was 100 more than the prior year," Corso said.
Funds raised through the event are used to benefit the more than 475 people with an intellectual disability in Chatham-Kent. More than $6,000 was raised last year. This year's total is still being tabulated.
Comments
comments