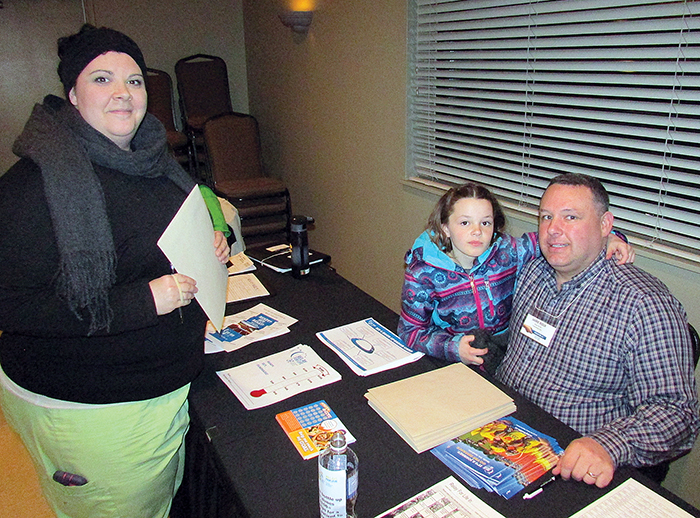 It may have been cold outside, but it felt like spring last week as the Canadian Cancer Society's Relay for Life Rally filled Aristo's Banquet Hall.
"I'm thrilled at the turnout this year," said Krissy Rioux of the society. "The excitement in the room is real."
Rioux said more than 50 people attended the event to get information about registration, starting teams and fundraising for the June 11 event.
Chatham Mazda from Chatham Voice on Vimeo.
Kellie Barnes, a veteran of relays in Sarnia and Chatham, said she's entering her own team for the first time.
"This is my sixth year of remission and I want to celebrate and give back," she said. "I'm trying to pick out a team name. We want a Dr. Seuss theme."
Rioux said, so far, 20 teams have signed up for the event that will be held at CKSS. This year's relay will be a six-hour event, beginning at 6 p.m. at the CKSS athletic complex.
"The move from a 12-hour format to six hours is to make the entire event more accessible and family friendly," she said. "We have a lot of people who want to be involved for the full event but can't physically do 12 hours, or have children and can't make that commitment."
The event will feature the same food, entertainment and family activities as last year, only in a shorter time frame.
"We're finalizing the musical entertainment on the main stage as well as the children's program," she said.
"We've shortened it from the 12 hours the year before to make the relay more accessible," she said. "We will still have all of the fun and events, we're just going to compress it into a shorter time frame."
The relay will feature the survivors and luminary laps as well as special laps featuring, glow sticks and beach balls.
Soccer balls and 80's workout themes will also be incorporated throughout the night.
"We're also bringing back some of the favourite features of years past including team signs and designated team sites at relay," said. "We didn't have them last year and they were missed."
This year's goal is to have 49 teams and 490 participants raise a total of $115,000.
"I'm confident that with hard work we can make that and more," Rioux said. "We are reaching out across Chatham-Kent for participants. Cancer affects people right across our community regardless of where they live."
She said this year's Relay for Life in Blenheim won't take place as they volunteers wanted to take a break.
"We've had great co-operation from some of the Blenheim group in terms of volunteering in this event," she said.
The Relay for Life committee is planning some initiatives to make everyone in Chatham-Kent feel part of the event.
"We're taking a luminary display to different communities within Chatham-Kent to let people from Wallaceburg to Wheatley know that we want them to be involved," she said. "The idea came from Mayor Randy Hope."
Relay for Life is being promoted through a Facebook page that features photos and posts about this year's event and those in the past. Registration can be done on-line or in person at the Canadian Cancer Society office on Richmond St. For more information, call 519-352-3690.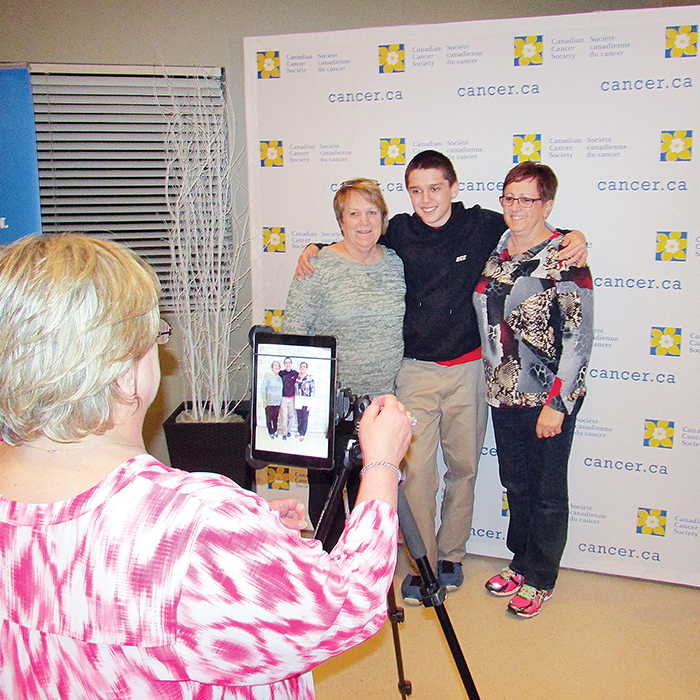 Comments
comments