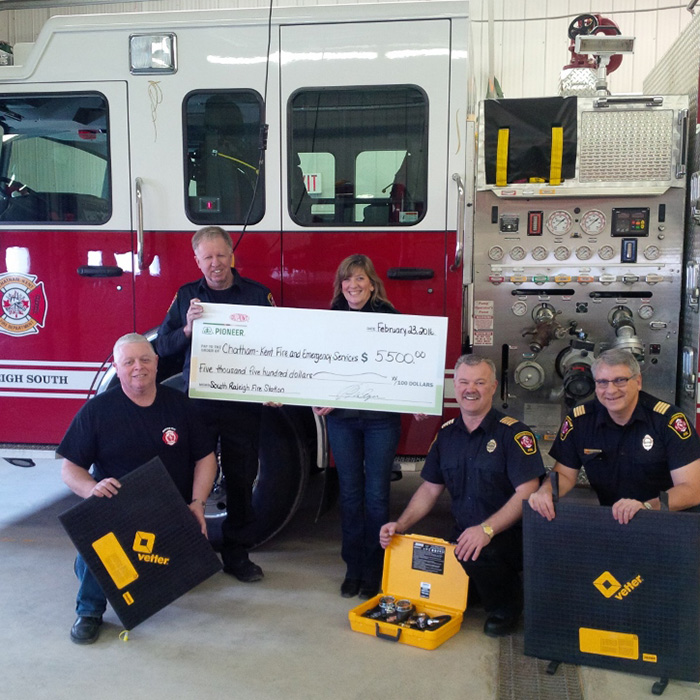 The South Raleigh fire station has received a $5,500 donation from DuPont Pioneer to purchase emergency rescue equipment as part of its Funding Initiative for Rural Emergencies (F.I.R.E).
The money will be used to purchase an air lifting bag system to be used in extrication of victims from underneath vehicles and heavy equipment, and from small spaces after the collapse of buildings.
This air lifting bag system will enable us to save lives by rescuing victims from underneath vehicles or other heavy equipment," said Acting Station Chief Scott Russell in a release. "This is an extremely useful tool as it can be inserted into narrow openings where most other tools will not fit."
Pioneer makes contributions to community-based organizations on behalf of the business and employees. Consideration for outreach grants are given to communities where Pioneer representatives, employees and customers live and work and that support quality-of-life initiatives to create an improved, sustainable lifestyle for people worldwide.