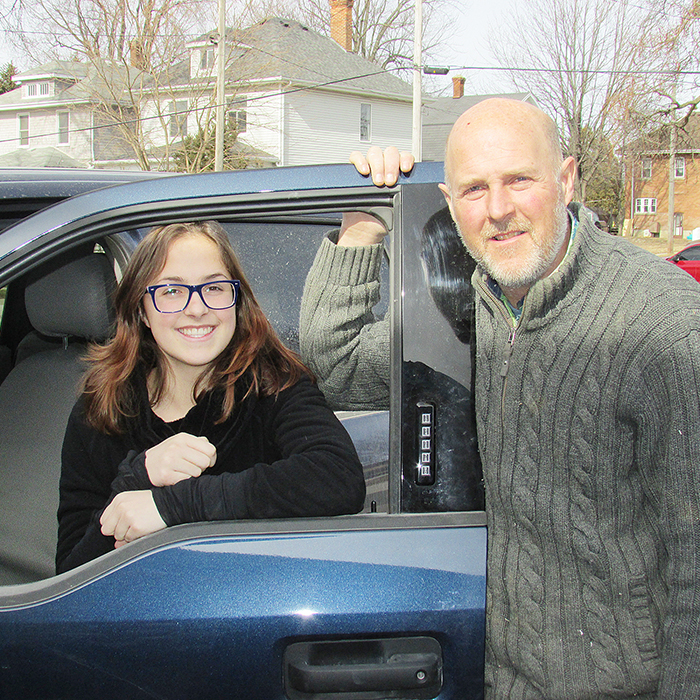 It's not an answer you'd expect from a 16-year-old.
Asked what she hopes to accomplish on a weeklong trip to Haiti this month, Rachel Bultje said simply, "we're going to try and buy a mountain."
Rachel and her father Jeff will be in Haiti March 9-16 as they raise funds to build a church on a mountaintop in the poverty stricken country.
For Jeff, it will be his "15th or so" trip while it will be Rachel's first. The youngest of five children of Jeff and Jackie Bultje joins her five siblings who have already travelled to Haiti.
Rachel said she's been teased by her siblings about "tarantulas, food and bathrooms" but is eager for the experience.
Chatham Mazda from Chatham Voice on Vimeo.
"I can use a shovel and I can listen to what I'm told to do," she said. "I want more than the Western world's outlook on things."
Her father will be working on securing the $7,000 US needed to purchase the site where Pastor Pierre Ermilus has been holding Christian Reformed church services in a tent.
"I don't know the exact amount we've raised but I think we're halfway there," Jeff said. "I want to be able to help pour the cement floor when I'm down there."
He said the start of construction would be symbolic for the congregation since the site used to be used for "witch doctor" ceremonies.
"We hope to keep people in the rural areas where they can have food, clothing and shelter," he said. "So many head for Port Au Prince (the largest city in the country) where they become victimized and live in the streets."
He said the Kenscoff area of Haiti is remote and the church to be built will also serve as a school and medical centre during the week.
Both father and daughter are paying for their own flights.
"Whatever we collect is 100 per cent used for the mission we're on," he said. "There are no CEOs or administrative costs."
If local residents want to contribute, they can contact Bultje at 519-380-5497 or jjbultje@ciaccess.com.
Comments
comments