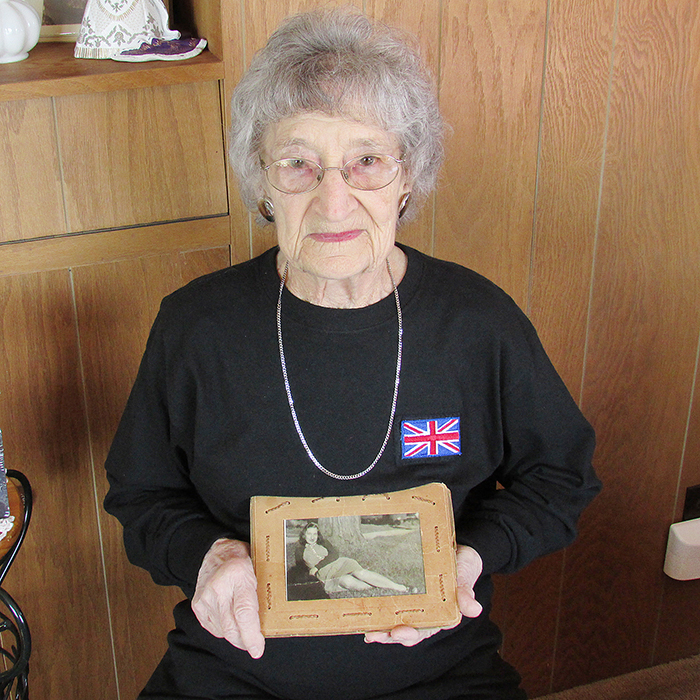 "It's a part of his heart I never got back."
Those aching words from 91-year-old Mildred "Marg" Mills of Chatham have made each Valentine's Day a bittersweet memory of her husband Harry, who passed away more than three decades ago.
Still in the home they shared for many years, Marg remains a devoted Toronto Maple Leafs' fan and Mike Babcock skeptic ("if he's so good why did Detroit let him go"), but she wistfully remembers the love of her life.
Marg agreed to share her story with the Voice and Joanne Wickwire of the group Gathering Our Heroes. GOH is working in conjunction with the IODE and the Genealogy Department of the Chatham-Kent Public Library to keep the memories of veterans alive.
Harry, a World War Two veteran, survived the war but suffered from what is now known as Post Traumatic Stress Disorder (PTSD).
Harry was discharged at the end of the war and sailed to Canada in January of 1946 on the troop ship Mauretania.
"He came to London by train and I went with his brother. Harry was wearing a bright badge and when I saw him I grabbed him, crying and shaking as I could finally believe he was home with me and our daughter Barbara," she said. "Harry didn't recognize me. The war had taken him."
For the rest of his life, Harry suffered from what was termed, "Bomb Wacky."
He spent time in Westminster Hospital in London as they attempted to cure him. "He would tell me 'they think I'm crazy, but I'm not'," Marg said.
Harry and Mildred had been married in October of 1943. One month later, Harry's military service began when he enlisted in Windsor.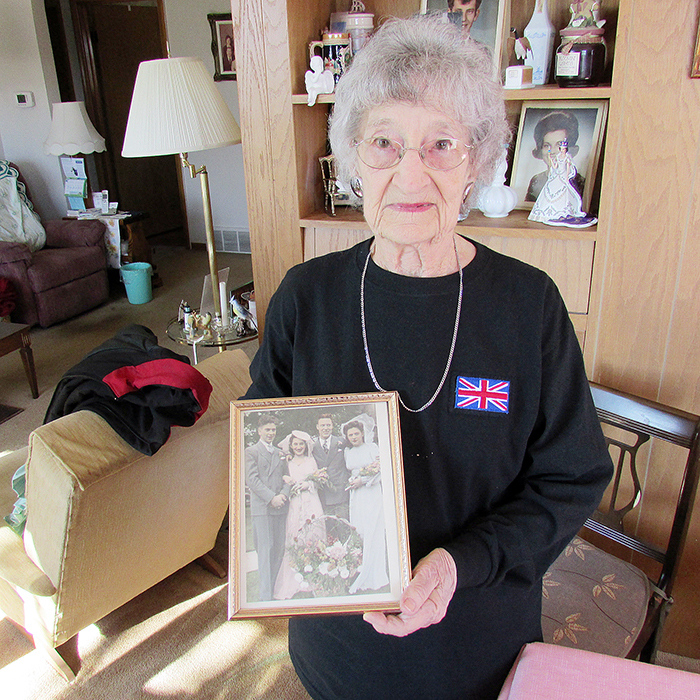 He was later stationed in Dunkirk, Saskatchewan with the Southern Highlanders and was eventually shipped overseas.
"We were still honeymooning and I said I thought perhaps you are already tired of me. He laughed at me and said no but he felt he had to serve."
It was during his tour of duty in Europe when, after being in the front line for months, he showed signs of PTSD and was transferred to the postal division in Amsterdam, Holland.
He served in France, Germany, Holland and Belgium.
"He wrote home regularly and even though his letters were censored, I found comfort in getting them. I wrote all the time to him, wishing he were here with me to help me. (I was) worried that he may not come back to me. That's why when I saw him get off the train I couldn't help crying and shaking for weeks afterward."
Harry shared Marg's letters with his fellow soldiers and always carried a photo of her with him.
Marg said in later years Harry always talked about the war. "I didn't want to hear a lot of what he said but I knew he needed to tell me so he could survive another day."
The couple's daughter was only two months old when Harry was shipped overseas. He had less than two weeks with his young family.
"When he came back in '46 he was a stranger and she didn't like him taking her away from me."
After a time, Harry's mind cleared and he was able to leave the hospital, eventually getting work at Ontario Steel where he worked until retirement.
In addition to Barbara, the couple had daughters Bonnie and Brenda, and a son Brian.
After Harry died in 1984, Marg went with members of the Royal Canadian Legion to France and England where "I got to put names and places together. I found that a comfort to me," she said.
Although he lived a successful life, Marg said Harry suffered from the effects of the war until he died.
"Any holiday involving fireworks would send him back," she said. "I never got him back from this, the war won in this part of his mind."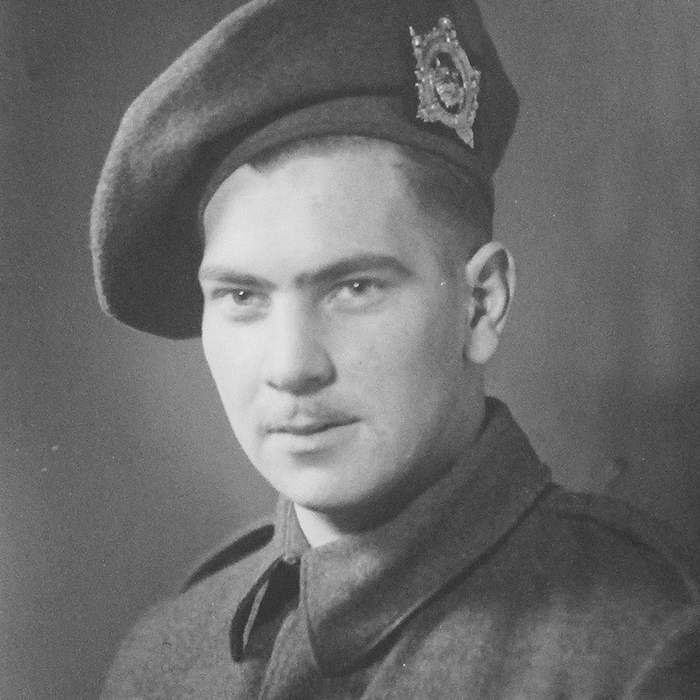 Comments
comments