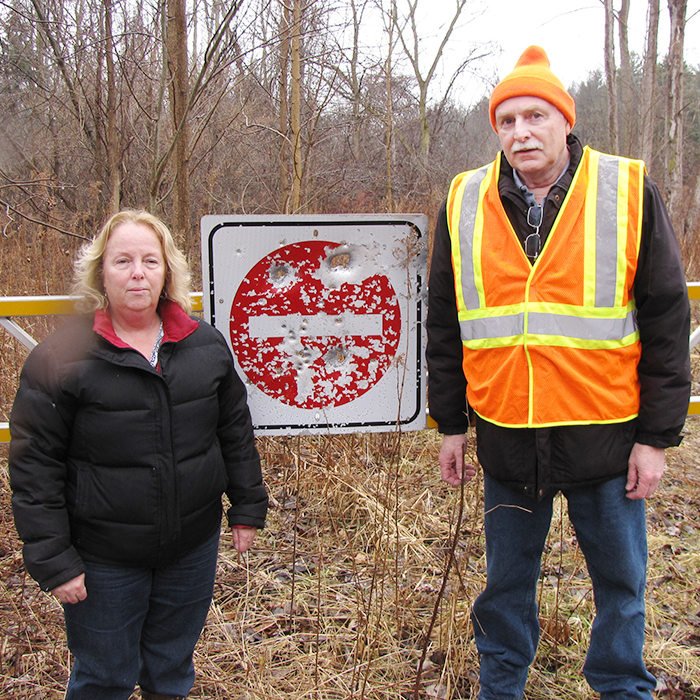 For most people, protection when heading into their back yards means applying sunscreen or bug spray.
For Malcolm (Mac) MacAlpine and his wife September, it means putting on a hunter orange vest or toque to avoid being shot.
The MacAlpine's don't live in a crime infested inner city neighbourhood, they live on a wooded 30 acre property on Pinehurst Line adjacent to the Harwich Tract Crown Forest, a site littered by deer and other carcasses, spent shotgun shells, arrows and beer cans.
Chatham Mazda from Chatham Voice on Vimeo.
For the past three years, the MacAlpines have attempted to co-exist with the hunting activities that often spill onto their land, but they've had enough.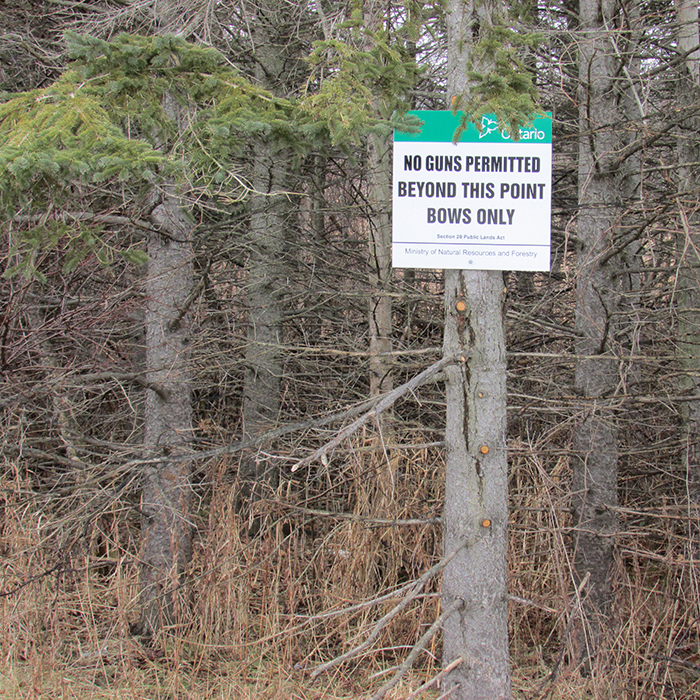 They've decided their only recourse is legal action so they've filed a notice of motion against the Ontario government to prohibit hunting on the property.
"Papers were filed last year and our lawyer has been trying to negotiate with them for months without any luck," Mac said. "We'd like to have the site made into a conservation area but regardless of that, we need the hunting to stop."
"I don't feel good about having to do this but they've left me no choice," he said. "Our safety is being ignored and it's gone on long enough."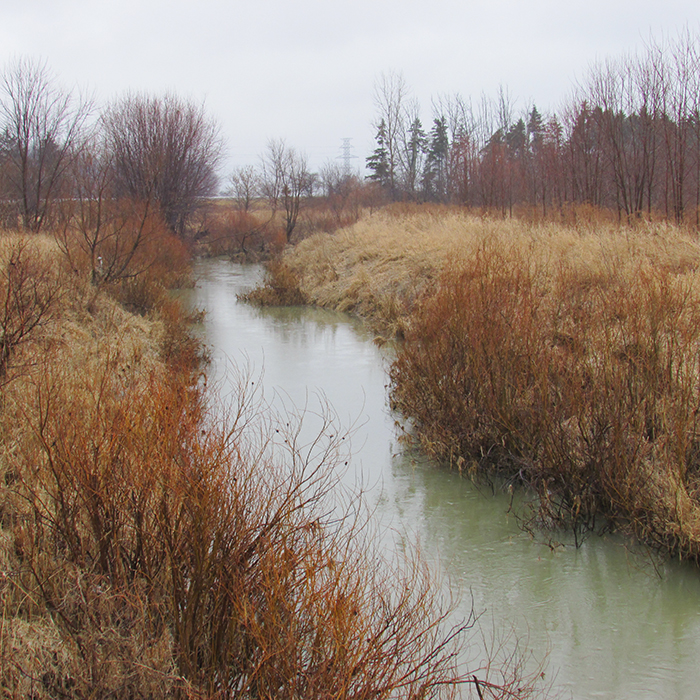 A visit to the MacAlpine's home provides video and audio evidence from encounters with hunters on their property to scenes of a summer day punctuated by rapid-fire gunshots that have sent the couple indoors.
"We can't enjoy our yard because you never know when the guns will start going off," said Mac, a retired Ridgetown College employee. "We bought this place (in 1989), planted trees and consider it a place for nature. Now it's not safe to be outside."
Compounding the issue is that the crown land that abuts the MacAlpine property ends less than 50 meters from the 401, Canada's busiest highway.
"I guess we're not that important but when you see the thousands of cars and trucks that go along that road and realize at any time a stray shell or arrow could end up on the road, it just makes hunting that much more dangerous."
In 2012, the couple granted permission for those developing the wetland to use their property to access the crown land.
"There was absolutely no discussion of hunting," Mac said. "When the wetland went in, the hunters showed up the next year and it was a free for all."
Mac said he has no issue with hunting.
"If I had to get rid of my friends who hunt I wouldn't have many," he said. "These people aren't real hunters."
September said a walk through the area turns her stomach. "Here's where they poached a deer, shot it with an arrow and left it on our land," she said. "There are hundreds of shotgun shells all over the place."
A visit to the parking area showed freshly killed deer carcasses among other animals. "This isn't deer season," Mac said. "This wasn't here even a week ago."
No trespassing signs are routinely blasted off fences and the fences themselves are bent down where hunters walk across them.
"They know that no one is going to stop them; not the police, not the MNR, no one," he said. "They can do what they want and they do."
September said the bird population has been decimated.
"If it flies, they shoot it," she said. "We used to have blue herons, mourning doves, even red-wing blackbirds. It doesn't matter what it is, they just kill it."
Mac said the couple has called the MNR Tip line 20 times in the last two years and had one response at the time of the call.
"It's supposed be like a 911 call for poaching but it's useless," he said. "They just don't come."
He said the couple has documented 15 calls to Chatham-Kent police and even had an investigation into one incident in November of last year.
"Police want to know if there's a dangerous situation but they don't have the power to stop someone hunting on crown land," he said. "(Sgt.) Jim Lynds has tried to help but he can't make the province do anything."
Mac said he's heard late night hunting where shots have gone through the trees near his home.
"If they'd been 30 feet over, it could have gone through our bedroom window."
The fear of gunfire has meant the couple has downsized the tree farm they've operated for several years.
"It's not worth being out in the wood lot and having to run for cover when people start shooting," he said. "It's cost us a lot of money."
Mac said given the dimensions of the crown land, there is no safe way to hunt it.
"Any weapon they can legally use to hunt is powerful enough to go a lot farther than across that property," said. "If they shoot south, they shoot toward the 401, north, they go across Pinehurst Line, west, they come right across my property. The only way they can shoot is east which makes no sense because that's where they enter the property."
With another construction season looming, Mac said he fears the close calls will become injuries.
"Workers on Pinehurst last year had concerns and even had a private investigation into it," he said. "When the work on the 401 overpass begins, next year, it's a tragedy waiting to happen."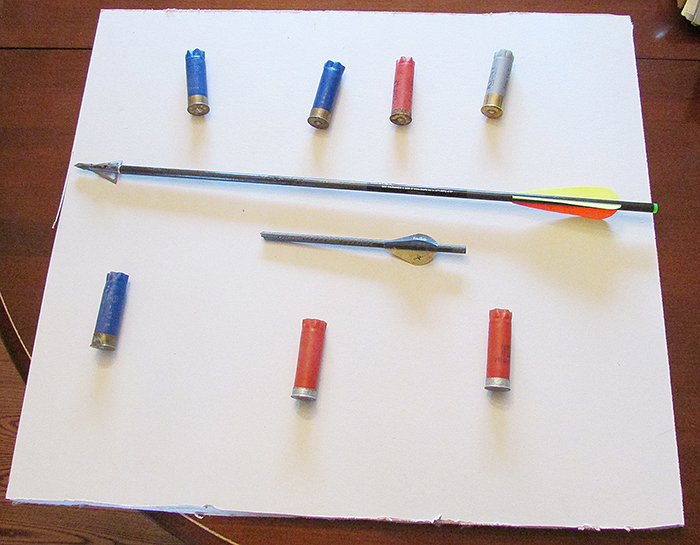 A statement from the couple's lawyer:
Daniel Whittal, a lawyer at Whittal + Company, a local law firm, represents the MacAlpines in their lawsuit against the Ontario government.
"This is an issue of personal freedom for the MacAlpines," says Whittal. "If they cannot enjoy their own personal property without fear for their personal safety, then something must be done."
The MacAlpines' court claim alleges that the actions and omissions of the Ontario government have deprived them of "life, liberty, and security of the person", which everyone has a right to in Canada under the Charter of Rights and Freedoms. According to Whittal, when the government causes your rights to be deprived without showing a good reason for doing so, the courts can intervene."
A spokesman for the Ministry of Natural Resources refused comment since the matter is before the court.