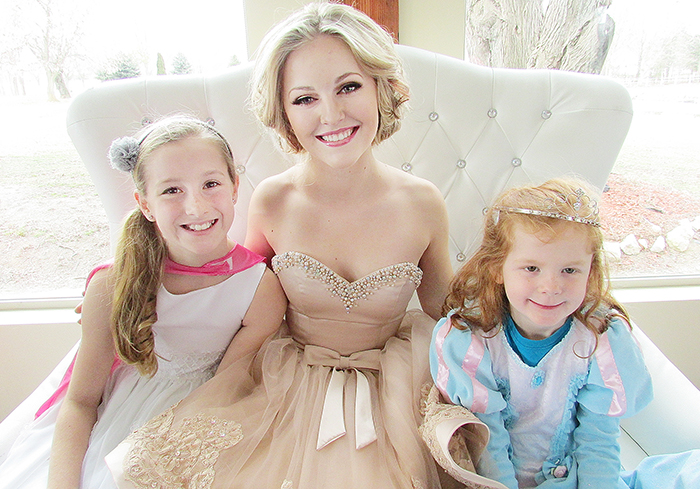 Once Upon a Snowball fundraiser at the Links of Kent on Saturday featured lots of princess gowns, glitter and tiaras, as a fun way to raise money for a new playground at St. Ursula's School in Chatham. Thanks to generous donations of services from local businesses and volunteer hours from staff and their families, the second annual event was a roaring success.
According to St. Ursula principal Kelly Van Boxtel, Grade 3 teacher Tricia Vandenenden dreamed up the event as a fun way to raise money and bring a bit of Disney magic to kids locally.
Guests were treated to a sit-down lunch fit for a princess; several stations to make cookies, get hair, makeup and nails done; a photo booth; and photos with characters, including Chatham-Kent's Brooklyn Roebuck.
Prettie As a Princess Birthday Parties, Crock a Doodle, and Mammarazzi Photography photo booth helped keep the crowd entertained as well.
"It's a chance for kids to enjoy a special day with parents or grandparents, dress up and have fun," Vandenenden said. "It brings a little of that magic from Florida and California here."
Last year, the event raised $2,000, and with greater ticket sales this year and the addition of a VIP ticket, Van Boxtel said she anticipates this year will be even better.
Besides Once Upon a Snowball, the school also has other fundraising events in the works to raise the estimated $20,000 needed for the new playground.