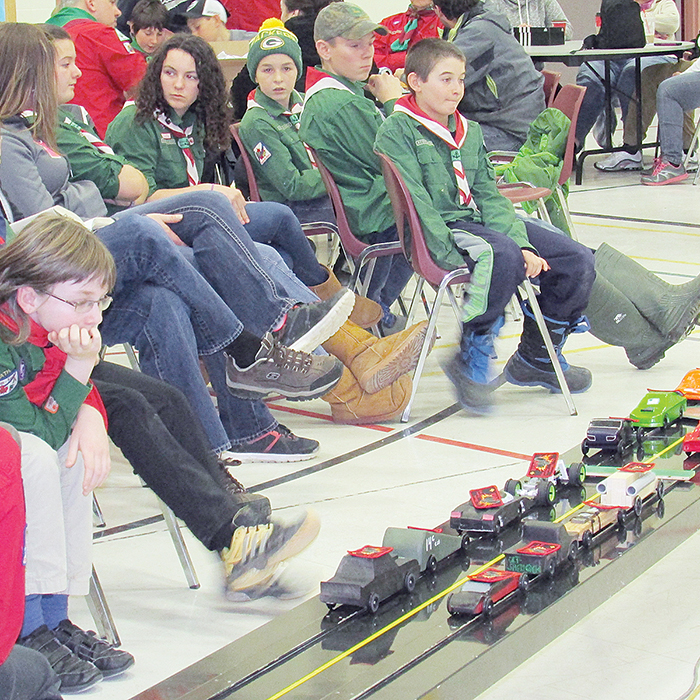 The WISH Centre in Chatham hosted Chatham Cubs, Scouts and racing Saturday.
The Kub Kars took to the track in the morning, with awards for speed, design and originality.
The Scout Trucks, Rails and Dragsters lined up in the afternoon.
Pictured, the Scouts, Venturers, Rovers and parents look on as Richard Greene and his racing team prepared the track for timed trials.
The participants raced for awards for top speed, design, originality and finish.
The events were at no cost thanks to Charron Transport.