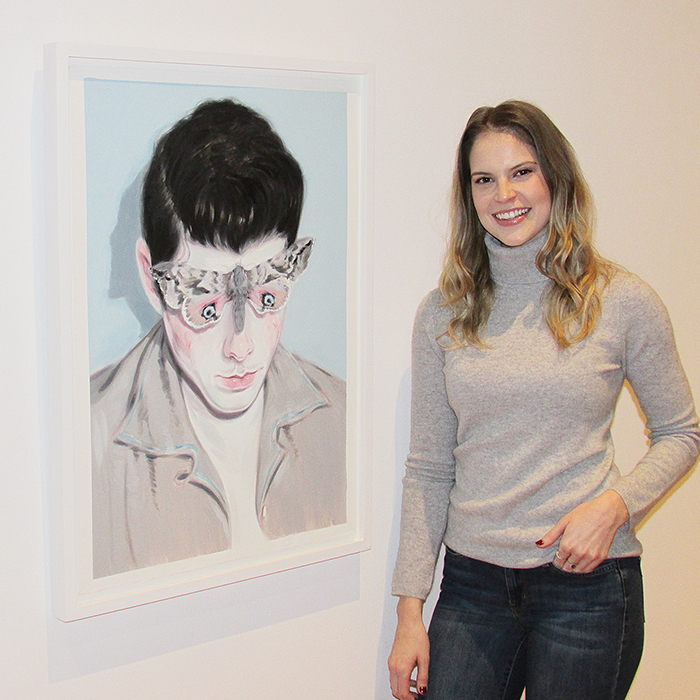 The Thames Art Gallery exhibit "Homecoming" is on display at the Thames Art Gallery from now through March 13.
It features work from six artists from Chatham-Kent who have gone on to achieve notoriety nationally and internationally.
Here Sonya Blazek stands next to Kris Knight's piece entitled Polyphemus. The painting is oil paint on prepared cotton paper.
Other artists featured include Scott Everingham, Marianne Katzman, Adam Matak, Laura Moore and Derrick Piens.