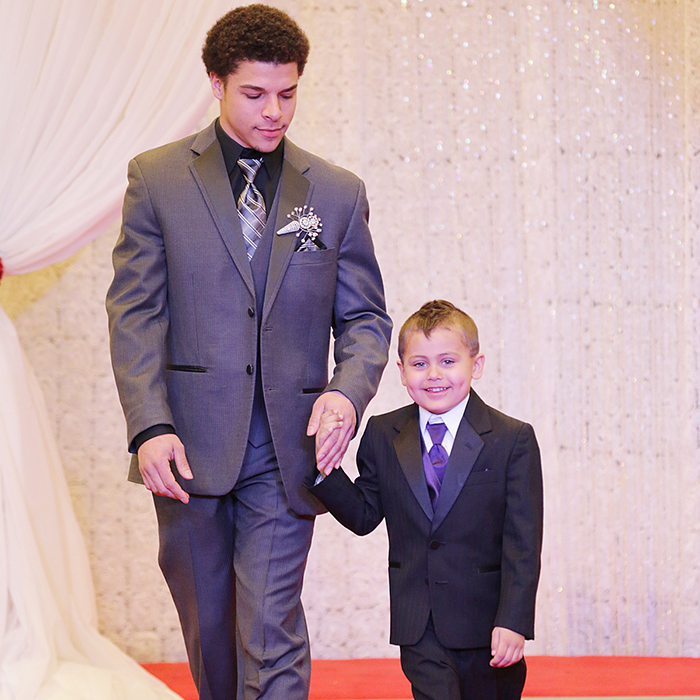 Some 500 people are expecting to attend the 13th annual Chatham-Kent Wedding Show to be held Jan. 23 at the John D. Bradley Centre.
Not only will attendees get the latest information on wedding fashion, flowers, venues, music, photography and planners, but they'll also be helping a good cause.
Proceeds from the annual event go to support the programs of the Chatham Kent Big Brothers/Big Sisters as they help provide a positive adult role model for more than 300 children across the community.
Organization spokesman Toni Martin said as many as 80 to 100 vendors are at the event each year.
"It really is a can't-miss event for anyone planning a wedding in the next year or two. We have the very best local people in their areas of expertise."
Chatham Mazda from Chatham Voice on Vimeo.
The show, which is open from 11 a.m. through 6 p.m., features two fashion shows staged by Patricia M. Productions.
"The shows are at one and four and they always feature some amazing fashions," Martin said. "They're a highlight of the day."
Martin said the $10 admission fee helps her group continue to serve parent-absent children in a variety of ways.
"We have the traditional matching of a 'big and little', but we also have in-school mentoring programs and other programs such as couples for kids, teen mentoring and others."
"It doesn't take a lot to make an impact in the life of a child," she said. "In the in-school program, 90 per cent of mentors saw a positive change in the child they were mentoring, 88 per cent of students showed improved literacy skills and 64 per cent had developed higher levels of self-esteem."
Martin said scores of children remain on waiting lists, some as long as two years.
"As valuable as money is, the time of an adult in a child's life is priceless," she said. "The feeling you get when you see a young person grow and develop is irreplaceable."
For more information on the show or Big Brothers/Big Sisters programs, contact them at 519-351-1582 or through their website at www.bigbrothersbigsistersofchatham-kent.com
Comments
comments