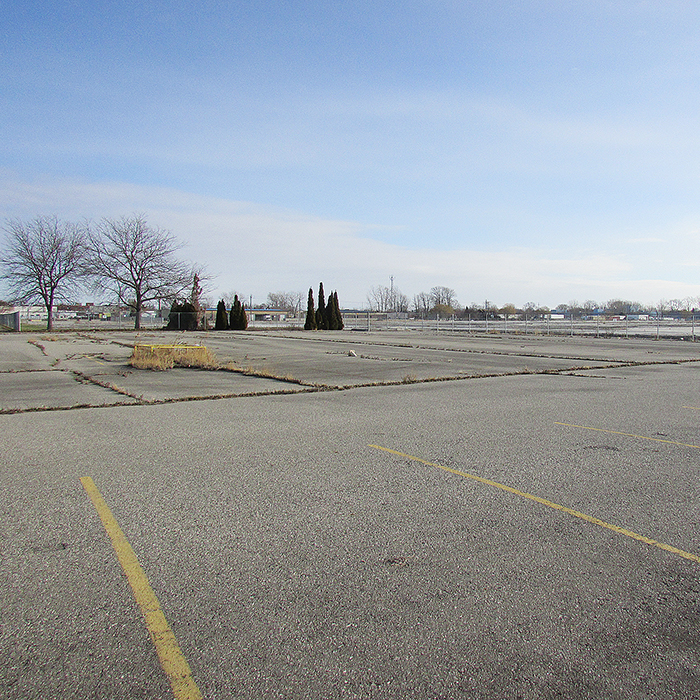 You don't have to dig very far beneath the surface with Bob Chernecki before the anger and frustration of 15 years dealing with Navistar International bursts forth like a geyser.
"They have an absolute sense of arrogance that they are going to do what they want," the former Canadian Auto Workers' executive said. "It's just rotten."
Navistar's corporate office didn't return messages seeking comment for this story.
Chatham Mazda from Chatham Voice on Vimeo.
Chernecki, who retired from the union in 2011, remains active on the Navistar file.
"I've had Navistar since 2000 and I'm not about to let go," he said. "I've seen how the decisions they made have needlessly destroyed people's lives. We're going to continue the fight until workers get their justice."
He said there is no timetable for employees to receive more than $28 million in pension funds Chernecki said is "earned and deserved."
Last month the Ontario Court of Appeals rejected Navistar's request that it even be allowed to appeal the ruling of a lower court.
The company has suffered losses at every step since it began fighting the pension issue, receiving unfavourable decisions from the provincial superintendent of pensions, the Financial Services Commission of Ontario, the Ontario Divisional Court and now, the Ontario Court of Appeals.
"When the court says your appeal doesn't even deserve to be heard, it should send you a message but who knows what these people will do," he said. "That's not how they operate."
The FST has actually increased the scope of the pension settlement, expanding the number of workers who will benefit under the plan to include members who ceased employment as of February 2009 and directing that laid off plan members be given 0.9 years of credited service regardless of whether they returned to work.
"It seems the longer they fight the more it will cost them," he said.
Chernecki estimated the company has spent millions in legal fees and interest fighting an impossible legal and moral battle.
"They spend and delay and fight even knowing they're wrong," he said. "They bear no sense of responsibility for the way they've used these workers who made them millions in profits."
He said the next step is for the company to draw up a new windup plan to pay what it owes workers in pensions.
Chernecki said although there are no practical ways for the company to pursue the matter through legal channels he expects it will continue to drag its feet.
"There is an appeal process through the Ontario Superior Court but from a legal standpoint they don't have a leg to stand on," he said. "They've been told over and over again. At this point an appeal would just be a delaying tactic."
"We're going to request the company be forced to submit a new pension windup plan within 60 days or face some large fines," he said. "If we leave it to them, they will take years."
He said the matter should have been resolved in 2007 and 2008 when the company was quietly planning to close the Chatham plant.
"They flat-out lied to us about what their intentions were," he said. "People in Chatham lost their homes, families broke under the strain and some workers couldn't handle it," he said. "All it would have taken is for them to be up front and honest about their intentions and negotiate in good faith."
He said the local office has worked tirelessly to secure pension rights.
Cathy Wiebenga, plant chairwoman for the former CAW Local 127, said it's been a long fight. "It's tough when you get a call from a member's widow trying to make sense of what's going on and you have to tell them to be patient. It's not what anyone wants to hear," she said. "It's been a long time coming but not from lack of effort."
Chernecki said Unifor also continues to push for a resolution of a severance package.
"It's ridiculous that more than four years after closure, workers don't have their severance pay," he said. "The fact that the company is using the lack of a pension wind up plan to delay a closure agreement is obscene since the company is the party doing everything it can do to slow the pension process."
Comments
comments