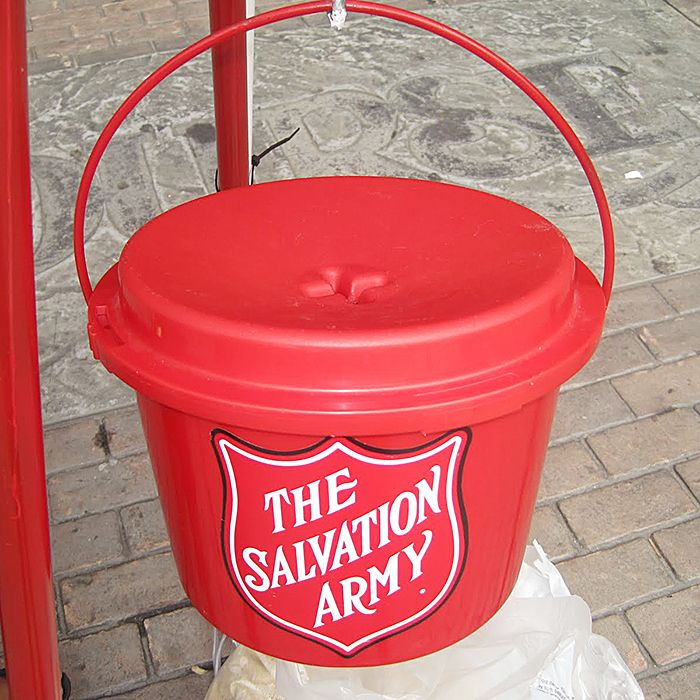 The Salvation Army is in final preparation for the Christmas hampers to be distributed next week in Wallaceburg, Ridgetown and Chatham.   With only one week to go, The Salvation Army in Chatham-Kent still has $170,000 to raise in order to meet its Christmas campaign goal.
The goal of $450,000 was set in early November by the organization and helps to provide the much needed services throughout the municipality.  The funds are used year round to support the members of our community that need a little hand up during the difficult times with the basic necessities of life.
The Red Kettles will be out until Christmas Eve (2pm) in Wallaceburg and Chatham to accept donations.    On-line donations can be made through www.fillthekettle.com and clicking on a kettle location in C-K.   Donations can also be mailed to 46 Orangewood Blvd, Chatham N7L 5H1 or dropped off at any location in Chatham-kent.
"While there is still a large amount to raise, we are hopeful that we will reach our goal," says Captain Stephanie Watkinson, Community Ministries Director of Chatham-Kent Ministries.   "These funds are necessary to continue to meet the needs in this area throughout the year."
To help The Salvation Army meet their goal, Walmart Canada as made this Saturday 'Walmart Fill the Kettle' Day where they will match donations up to $100,000 across Canada.   Help us fill up our Walmart kettles in Wallaceburg and Chatham on Saturday.   As a special treat at the Chatham Walmart, The Salvation Army band will be there from 11 am to 1 pm to provide shoppers with some Christmas music.
Thank you to all our supporters who have donated toys, financially and their time so far in our campaign.   We could not so this without the support of the community of C-K.
All funds donated throughout Chatham-Kent are used in their local area.
The Salvation Army operates four family services locations throughout Chatham-Kent, including food banks, housing support, youth support, money management support, children programs and camps.   To find out more of what The Salvation Army is doing in Chatham-Kent, please go to our website at www.cksalvationarmy.org.
Comments
comments