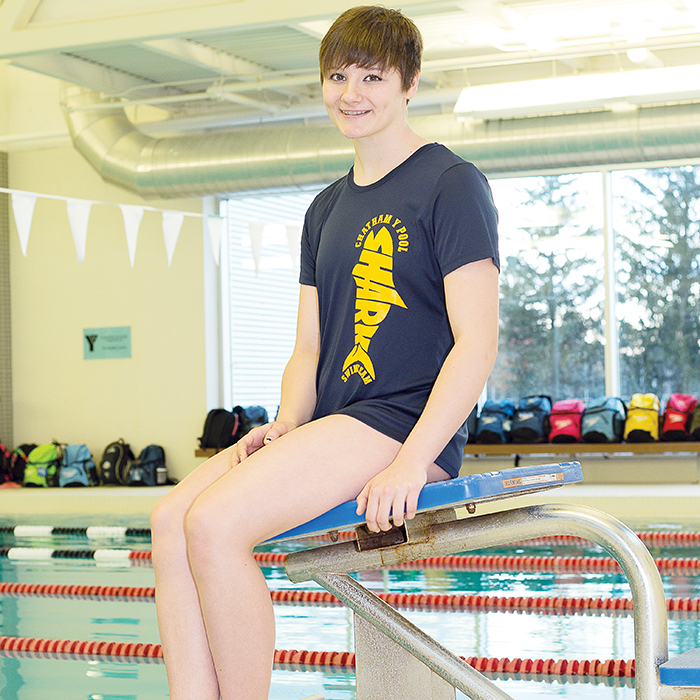 Madison Broad of the Chatham Y Pool Sharks was in Scarborough December 4-6, 2015 at the Junior International Swim Meet for swimmers 18 and younger.
The meet brought fast competition from Junior Level swimmers across Canada, the United States and even a team from Great Britain. Broad was selected to be a part of the tour team sent by Swim Ontario based on her individual results in the 2014-2015 season.
Broad made an A final, and two B final swims in six out of her seven races, dropping a total of 7.30 seconds. She finished 8th in the 200 Back (2:11.63), 9th in 50 Back (28.95), 11th in 100 Back (1:00.95) and tied for 29th in 50 Fly (28.89)
"I felt like the competition was harder and it pushed me more," Broad said. "I also felt prepared and great in the water."
Up next for the Pool Sharks are two meets next weekend before a short break over Christmas. Genevieve Sasseville will be competing at the Ontario Winter SC Championships in Etobicoke from Dec 10-13. The rest of the team will compete at a SEAL Meet in Leamington on Dec 13.