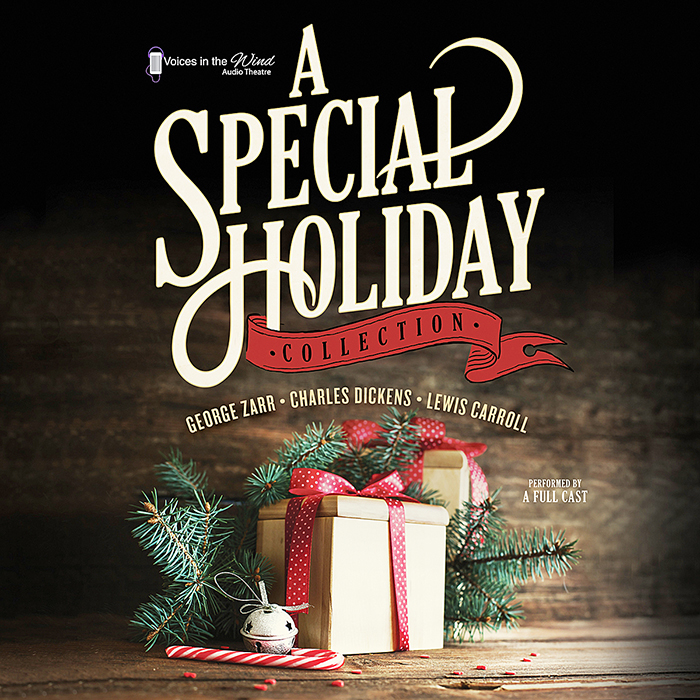 Bringing back memories of Christmas past and the magic of good story-telling, Voices in the Wind Audio Theatre released a three CD set recently, just in time for the holiday season.
A Special Holiday Collection features "The Spirit of Christmas Day" with the sequel "The Week After It's Christmas Day", "A Christmas Carol" and "Alice in Wonderland" and is being released globally, available in bookstores and major online sites in 25 countries.
The set offers three full hours of holiday entertainment and the audio dramas feature world class voice talent from New York, and closer to home, from Huntsville, Windsor, Chatham and Toronto.
Chatham-Kent's own David Farquar, producer of the set, said the set is sure to be a hit with families and the start of a holiday tradition.
"It makes a great stocking stuffer that can be enjoyed with the entire family over and over, for many holiday seasons to come," Farquar said in a release. "The reviews from critics have been overwhelmingly positive and for that we are extremely grateful."
The Spirit of Christmas Day by George Zarr is an uplifting and humourous story filled with an inspirational message of hope. John (Keith Burnett), a stressed-out working father, embarks on a journey of reconnection with the true meaning of today's Christmas.
A Christmas Carol by Charles Dickens tells the classic tale of a miserly man (Michael Dick) who comes to realize the true spirit of Christmas.
Alice in Wonderland by Lewis Carroll comes to life again in this dramatized version of the timeless classic, with stellar performances by Georgia Lee Schultz as Alice and multi award-winning Barbara Rosenblat as Mouse, Duchess, Cheshire Cat and the Queen.
"The success of these productions continue to exceed our expectations, and the release of A Special Holiday Collection provides an exciting new way for us to share the work we take so much pride in with an expanded global audience," Farquar said.
The cd set is available online from Chapters/Indigo, Barnes and Noble and Amazon as a digital download, digital rental or MP3 CD.
For more information about the release and Voices in the Wind Audio Theatre, please go to www.voicesinthewind.ca.