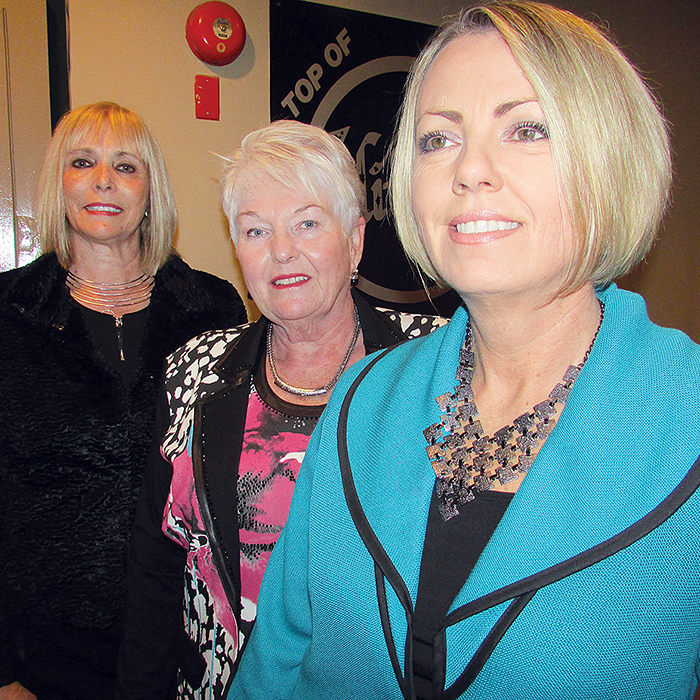 Glitters in Chatham hosted this month's fashion show from Patricia M. Productions. The models dressed in fashions by The Loft and showcased them to a full house at the restaurant Nov. 4.
Patricia Robbins puts on the fashion shows regularly, with different host restaurants, clothes boutiques and non-profit organizations. This month, the Chatham Goodfellows is the charity that will benefit.
Coming up from Patricia M. Productions are shows "She Sparkles" Nov. 13 at the Glasshouse, Holiday Fashion Tour Nov. 18 at Rossini's Restaurant and a Luncheon Fashion Show Dec. 2 at Links of Kent. For more information on the shows, click here.
***
Meanwhile, the PMP Teen Model of the Year Cycle 6 is underway.
The girls did their first shoot of the season for the competition.
Below are two photos by Jim Pollock, and The Chatham Voice figures prominently as a prop.