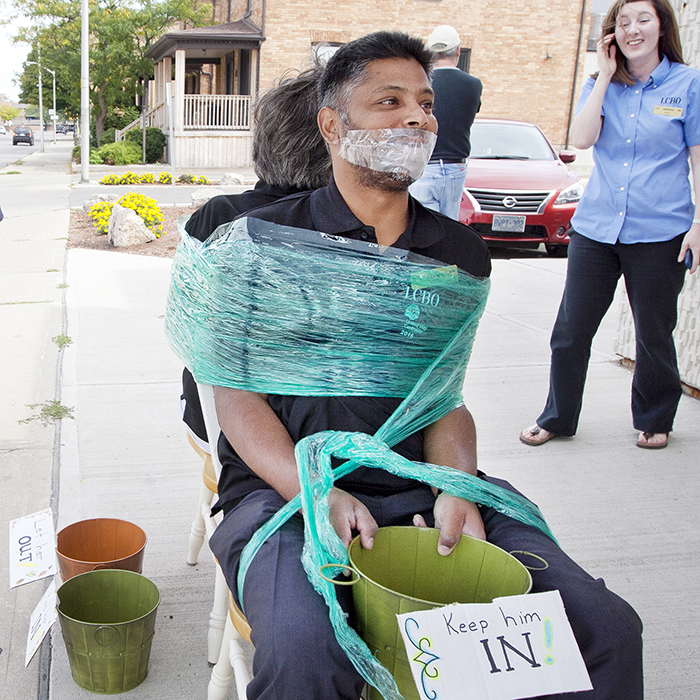 Darren Lopes, manager of the Wellington Street LCBO location in Chatham, had his hands tied, literally, on Saturday as he and Lori Parker, the United Way Chairperson for Region 4, were shrink-wrapped in front of the downtown store as a way of raising money for the 2015 United Way Chatham-Kent campaign.
All proceeds raised at the Wellington Street location this year will be allocated to the Learning Disabilities Association to help students with tutoring, and social skills training.
With a goal of $6,500, Lopes and his employees are off to a good start, and will be accepting donations until Oct. 6.
Comments
comments