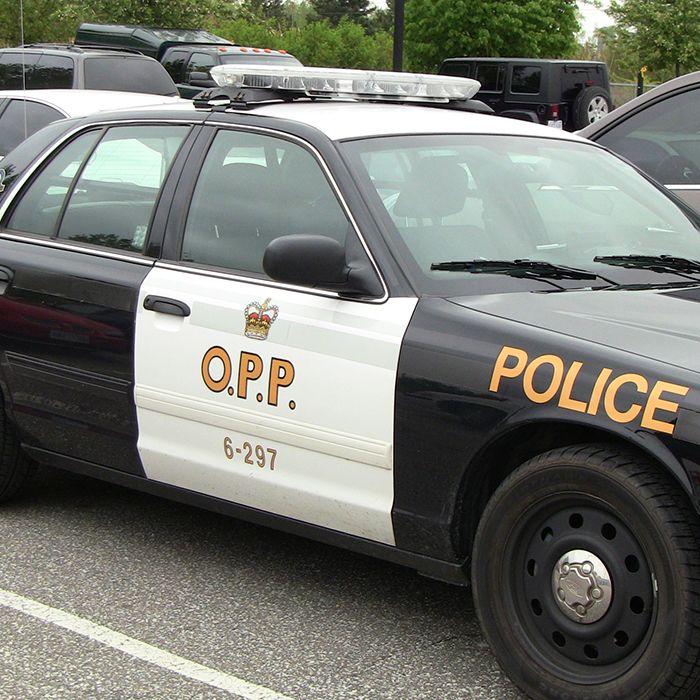 On Monday September 28th, 2015 at approximately 2:44 p.m., Lambton County Ontario Provincial Police (OPP) was dispatched to a two vehicle, motor vehicle collision at the intersection of Marthaville Road and Courtright Line, Enniskillen Township, County of Lambton.
Lambton OPP along with Lambton Emergency Medical Services (EMS) and Enniskillen Township Fire Department attended the location. Upon arrival, OPP observed a single motor vehicle facing a southwest direction on Courtright Line and school bus facing a southerly direction on Marthaville Road. The driver of the motor vehicle, a 73 year-old male from St. Clair Township, was transported to hospital by Lambton EMS with minor injuries. One child on the bus was treated for minor injuries at the scene and released by EMS.
The driver of the school bus was also transported to hospital by Lambton EMS with minor injuries and was consequently charged withFail to Yield to Traffic on Through Highway.
The Lambton OPP is asking that any person with information regarding this motor vehicle collision to contact the Ontario Provincial Police at 1-888-310-1122 or (519) 882-1011, or their nearest police authority.