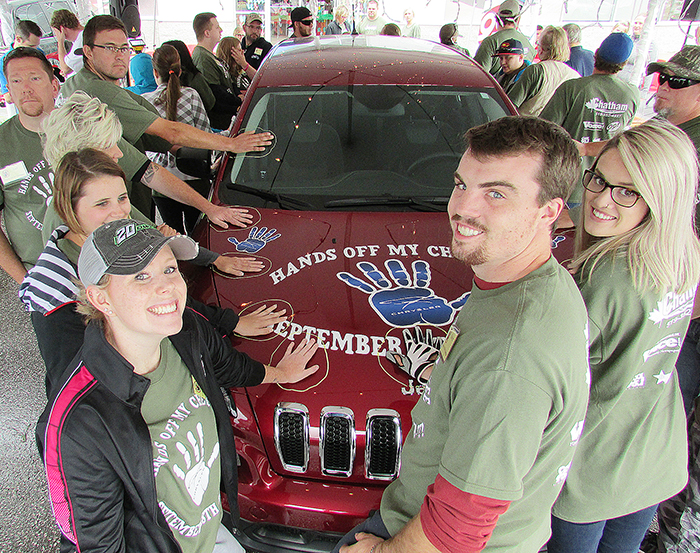 Chatham Chrysler's annual Hands Off! event is underway at the Richmond Street dealership.
A total of 26 contestants placed their hands on a 2016 Jeep Cherokee at noon Friday in hopes of being the last person standing – and holding – the vehicle.
The winner earns a one-year lease of that Cherokee.
The first contestant to pull his hands off the ride came shortly before 3 p.m.
Overall, participants raised more than $9,300 for local charities.
Hands Off! will likely continue through the night and into Saturday morning. Previous events have run as long as 26 hours. Be sure to stop by to see if you have a friend taking part, and cheer them on.
Comments
comments