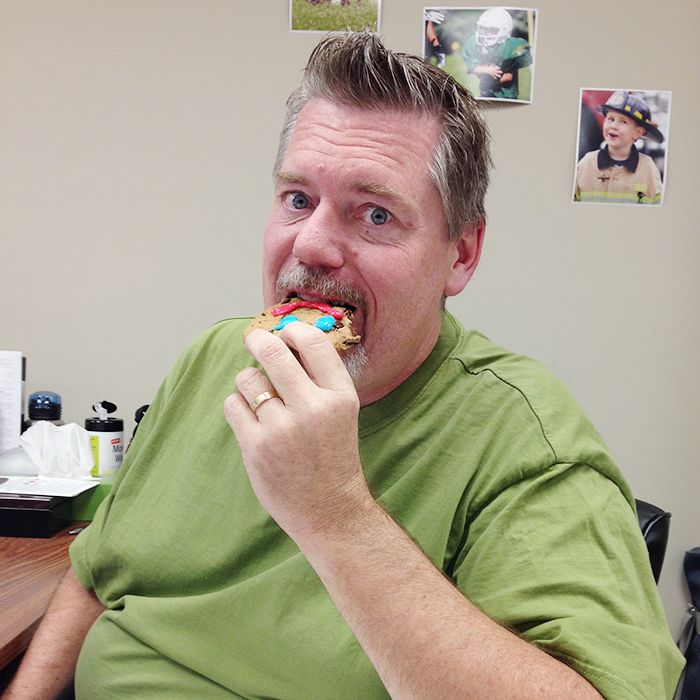 Tim Hortons' annual Smile Cookie campaign is back, and locally the smiles will be at the Children's Treatment Centre of Chatham-Kent.
All week, until Sept. 20, Timmy's on St. Clair Street in Chatham, as well as outlets in Dresden and Wallaceburg, are selling chocolate chunk smiley face cookies for $1, plus tax, with the entire price (except for HST) going to the treatment centre's foundation.
Chatham Mazda from Chatham Voice on Vimeo.
For more than 65 years, the Children's Treatment Centre of Chatham-Kent has provided care and therapy to children from birth through age 18 who have physical, developmental, or communication challenges. These services include physiotherapy, occupational therapy, speech therapy, audiology, social work, respite, music therapy, and a variety of adapted recreational programs.
Centre staff deliver services from their Chatham campus and Best Start hubs as well as through full-day learning sites situated around the municipality.
The Smile Cookie campaign is running across the country, as the treatment centre is one of more than 350 charities benefiting.
"The simple act of buying a Smile Cookie for $1 will have a direct impact on charities in your own community," David Clanachan, president and COO of Tim Hortons Canada, said in a media release. "Through the generosity of our guests and restaurant owners year after year, we continue to raise millions of dollars to help hundreds of deserving local charities."
The Smile Cookie campaign started in 1996 to help raise funds for the Hamilton Children's Hospital.