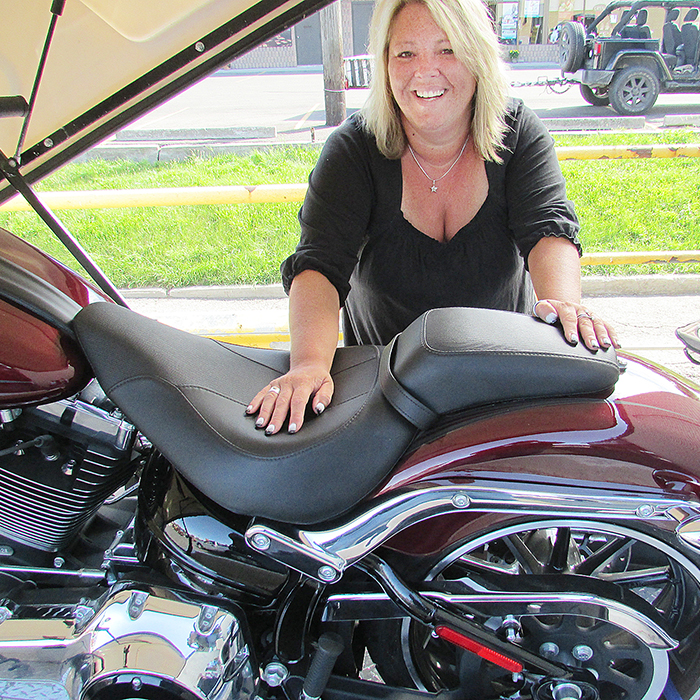 Bike Fest is slated to roll back into Chatham's downtown Aug. 29.
The annual Big Brothers Big Sisters fundraiser will enjoy its second year in Tecumseh Park. the organization's Toni Martin said more than 4,000 people took in the event last year. It had outgrown its original space beside Duke's Harley Davidson on Communication Road near Highway 401.
"Being at the park, everybody can just walk it," Martin said.
There will be bands playing throughout the day, highlighted by Kiss cover band Destroy playing that evening.
There will also be a refreshment tent, vendors galore, and several showcase events.
Various motorcycles will be on display, including bike builds. Competitors have designed and built custom bikes for the competition, and these one-of-a-kind rides will be on display from 10 a.m. to 3 p.m. in the park.
But Bike Fest kicks off in the morning with an escorted ride, beginning in Erieau and rolling into Chatham.
Registration begins at 8 a.m. at Laverne Kelly Park in Erieau, and the ride begins at 9 a.m. The bikes will roll into Tecumseh Park about 10:30 a.m., Martin said.
A big element of the Bike Fest fundraising is the raffle of a Harley Davidson motorcycle. This year, a 2015 FXSB Breakout is up for grabs, with a retail value of about $28,000. Tickets are $20 each or two for $30.
Martin said sales have been brisk.
"Sales are fantastic. We have some people who look for us to purchase tickets. They want to support our organization," she said, adding there are also folks who see volunteers parked in high visibility areas, showcasing the bike up for raffle, and they opt to take a chance at winning it."
Sales of the raffle tickets will run right up to the time the bike is given away, 6 p.m. Aug. 29 at Bike Fest.
Martin said Big Brothers Big Sisters is also giving away five $100 cash prize draws that afternoon.
Comments
comments