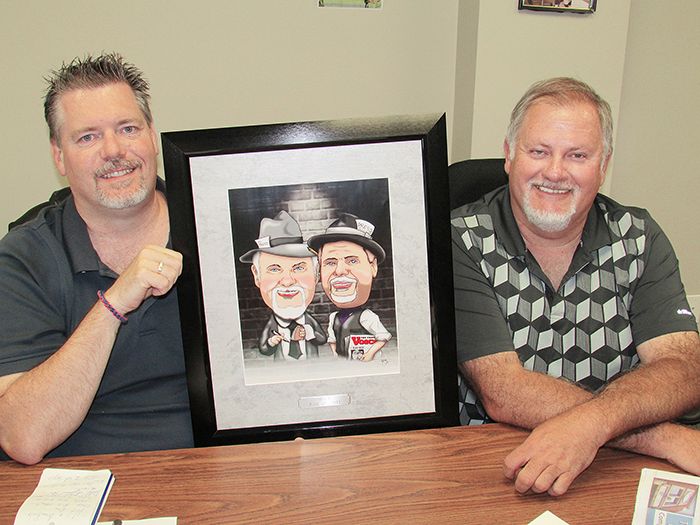 When we launched The Chatham Voice two years and more than two million copies ago, the naysayers were lined up around the block.
But thanks to you, our readers and advertisers, we've become the go-to local news source about what's happening in our community.
Chatham Mazda from Chatham Voice on Vimeo.
We've been the bane of some politicians and businessmen because we don't accept a pat on the head and print whatever they tell us. We go where the story takes us and we won't apologize for putting the community's needs ahead of special interests.
We've forced our print competition to step up its efforts. We've demonstrated that you can't get all the news you need to know about your community in three-minute newscasts.
We've been many things – community activists pushing for greater accountability, an ongoing influence for greater involvement by residents, a defender of the public's right to know, and an advocate for those whose stories would otherwise not be told.
Most of all, as we've said before, we document the way in which ordinary people in our community do extraordinary things.
Whether it is a senior who's driven cancer patients for treatment more than 600 times, a company that comes to the aid of charity needing money for a swimming pool, or exposing a furnace scam, we'll be there to tell the story.
We're also a business, fighting multi-million dollar corporations who cut costs by outsourcing or eliminating jobs as they find the cheapest way to deliver the cheapest product.
If all the family businesses in town that want you to support them because they're family businesses actually supported our family business, we'd be able to expand, bringing more jobs and prosperity.
To those who walk that walk, thank you.
To those who are fine seeing jobs and profits head off to London, Toronto or New York, that's your right, even if it leaves us puzzled.
In the meantime, back to work. We've got a paper to put out.