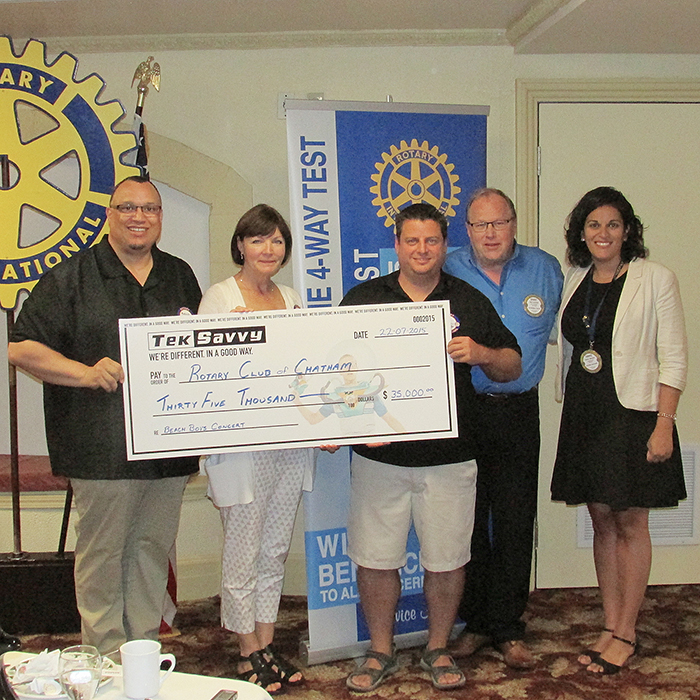 TekSavvy Solutions Inc. came through in a big way for the Downtown Chatham Rotary Club today with a $35,000 donation toward the Aug. 8 Beach Boys concert in Tecumseh Park.
Proceeds from the event will be used for the Chatham-Kent Hospice.
Here, Marvin Handsor, product marketing manager; Catherine Playford, chief financial officer; and Marc Gaudrault, chief executive officer, present the cheque to Don Leonard, past president; and Fannie Vavoulis, current present, of the club.