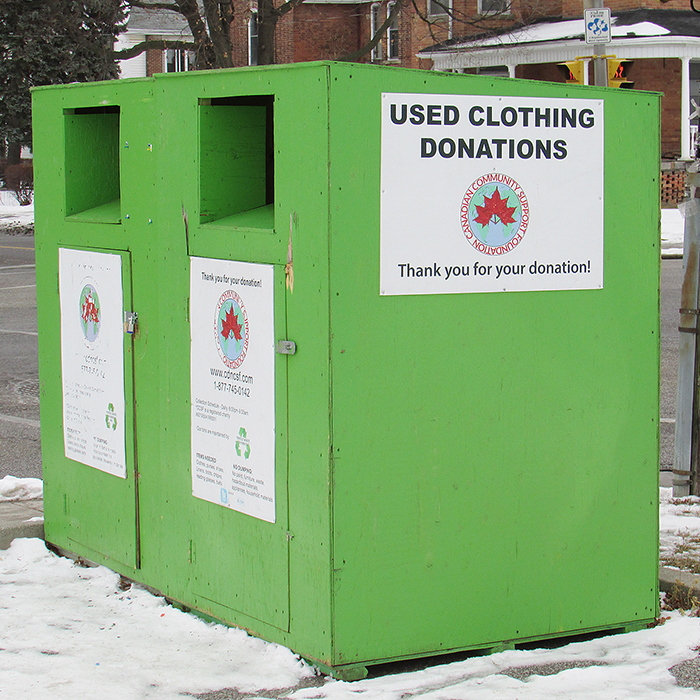 Jb
Charities who want to place donation bins on private property will now have to have approval through the municipality.
Chatham-Kent Council approved a bylaw Monday night requiring that all bins be required to have the charity's name, charitable number and contact information on them. Bins are required to be one metre away from a property line and not be placed so as to interfere with parking and visibility.
Charities must have a letter from the property owner approving the placement.
Kevin Smith, CEO of Goodwill Industries in Essex, Kent and Lambton, said there exists a problem with some businesses dropping bins off without property owners' permission.
He said such efforts harm donations made to local groups.
Charities that don't comply will be subject to having bins removed and facing a $500 fine.
Comments
comments