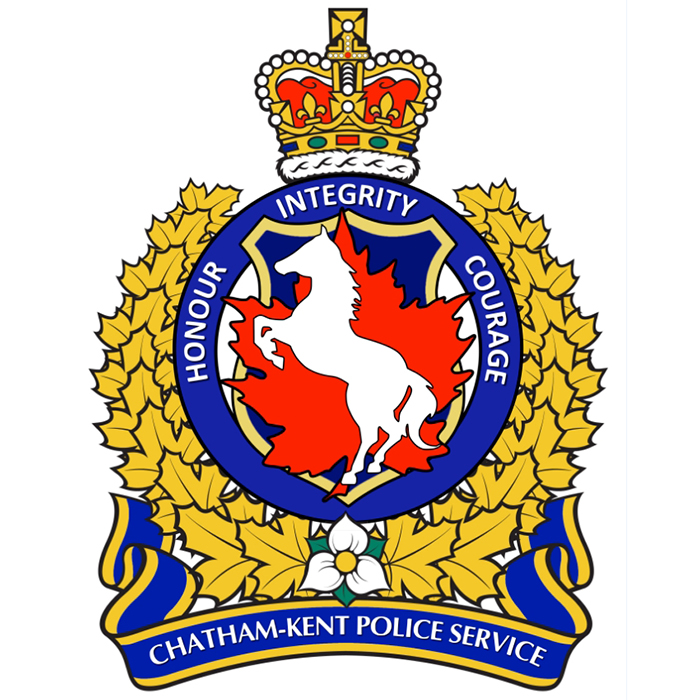 A decision on whether three Chatham Kent Police Service members are guilty of neglect of duty will be handed down Aug. 6.
Retired OPP Superintendent Robert Fitches concluded a two-day hearing Friday under the Police Services Act into the investigation of a June 2012 assault of a Thamesville man.
Joseph Covemaeker was left unrecognizable by an attack by as many as three assailants in the early morning hours of his birthday at a Thamesville residence.
Chatham Mazda from Chatham Voice on Vimeo.
He received a concussion, a broken nose, other broken sinus bones, cuts, bruises and a boot print on his back, according to his father, retired OPP constable Albert Covemaeker.
One man was charged in the assault, but the Crown Attorney's office didn't proceed with the case due to lack of likelihood of a conviction.
The hearing came about as the result of the victim's father who took the matter to then-CKPS Chief Dennis Poole a month after the investigation.
Brian Farmer, representing the CKPS, told the hearing that Albert Covemaeker went to Poole after hearing rumours that someone had paid to have the charges not proceed.
That wasn't the case, however, a lack of communication about the incident led Covemaeker to contact the Office of the Independent Police Review Director (OIPRD).
That agency, which is responsible for dealing with public complaints about the police, recommended that the CKPS proceed with a hearing.
Farmer told the hearing the investigation by Const. Kelly Helbin was flawed and suffered from a lack of supervision by Staff Sgt. Keith Myers and Sgt. Steve Misik.
He said Helbin's notes failed to meet CKPS standards and key witnesses, including two who might have participated in the attack, weren't contacted.
He said the incomplete report should have raised red flags with Helbin's supervisors who didn't throughouly review her information as is their responsibility under the Police Services Act.
Given the poor investigation, he said the Crown could find no evidence there was basis for an assault charge.
Defence counsel Glen Donald said although the investigation wasn't perfect, it didn't fall to the level of neglect, which he termed a "very serious charge" under the Police Services Act.
He questioned what he called the "evolving" testimony of one of the key witnesses and said Helbin had every right to consider that individual a "dead end."
Donald said Helbin has admitted her notes could have been better, but said it was the first time she had investigated an assault. He said her conduct was a performance issue but in no way was neglectful.
He said her superior officers were ready to help had they known it was required.
Albert Covemaeker told the hearing that if not for a homeowner intervening in the attack, it is quite possible his son could have been killed in which there would have been "no lack of supervision and support" for the officer.
Farmer said the incident points to a "systemic failure" within the CKPS which must be addressed and noted a chain of e-mails which included Inspector Jeff Littlewood and Chief Poole indicated concerns about the investigation which were never satisfactorily resolved.
After the hearing, Albert Covemaeker and his wife Mary (Joe's mother) said they were happy with the fact that they got to tell their story.
"We need to make sure that the police uphold their standards, not just for Joe but for anyone else who is a victim," he said. "We should expect more than what happened here."