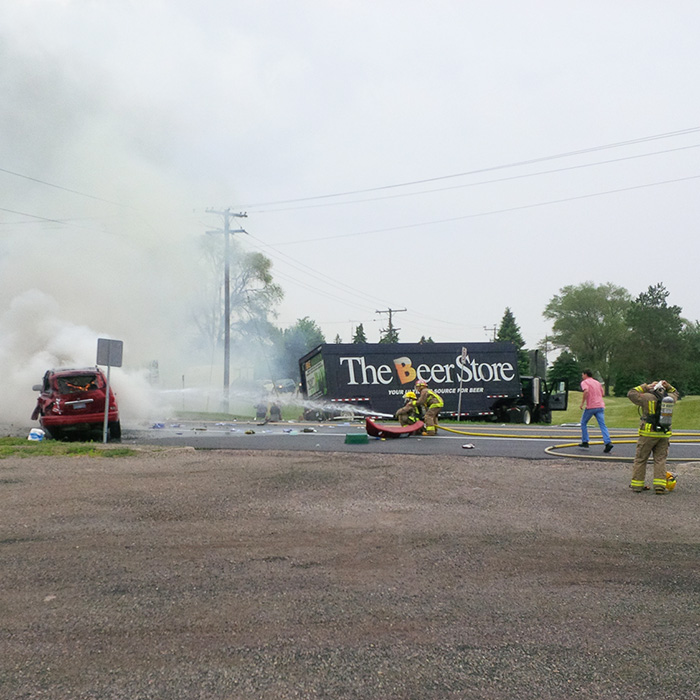 Ontario Provincial Police have charged an 18-year-old Dresden woman with failing to yield in relation to a fiery crash at Highway 40 and Countryview Line last Friday afternoon.
The woman was the driver of a Dodge Durango which was travelling east on Countryview Line when it struck an International delivery truck.
The Dodge burst into flames and the truck was sent east into Countryview Golf Course. Drivers of both vehicles as well as a passenger in the delivery truck were all transported to hospital with non-life threatening injuries. Fire, police and EMS attended the scene and the vehicle fire was extinguished.
Comments
comments