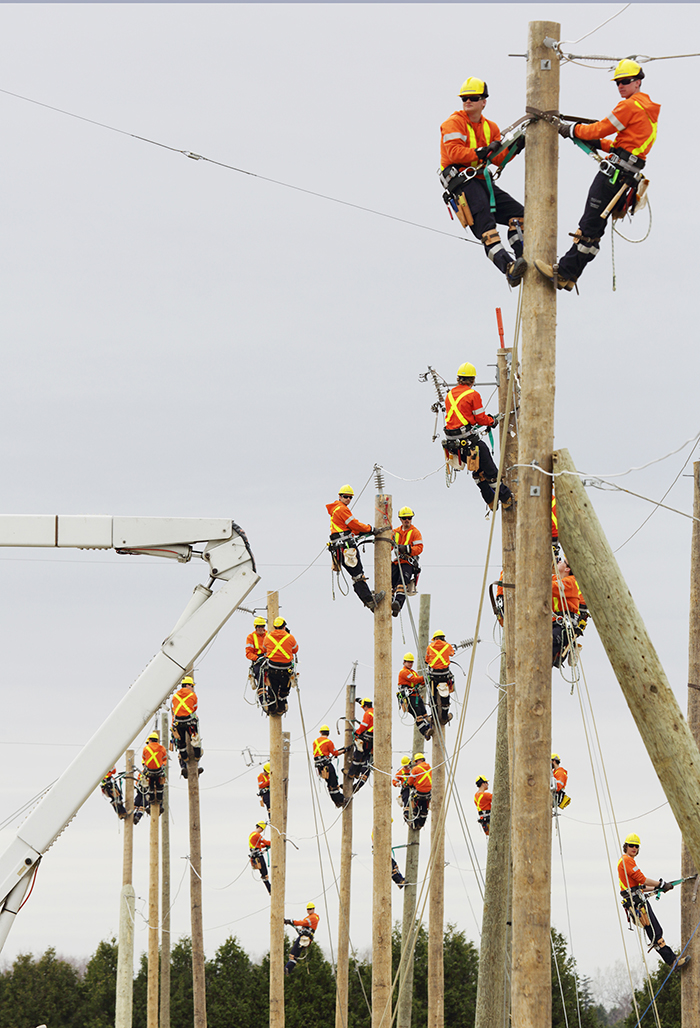 St Clair College's power line rodeo took place recently, with first- and second-year students demonstrating to a number of employers from across southwestern Ontario the skills they learned, while competing for the event trophy.
Professor and co-ordinator of the rodeo Gary Keith said "This give our students a chance to showcase the skills they learn to potential employers."
There was a number of employers who came to the rodeo with job offers in hand looking for the right candidate.
The second year class will graduate in June 2015.
St Clair's power line program has grown over the past four years, making it one of the largest power line technician post-secondary programs in the province.