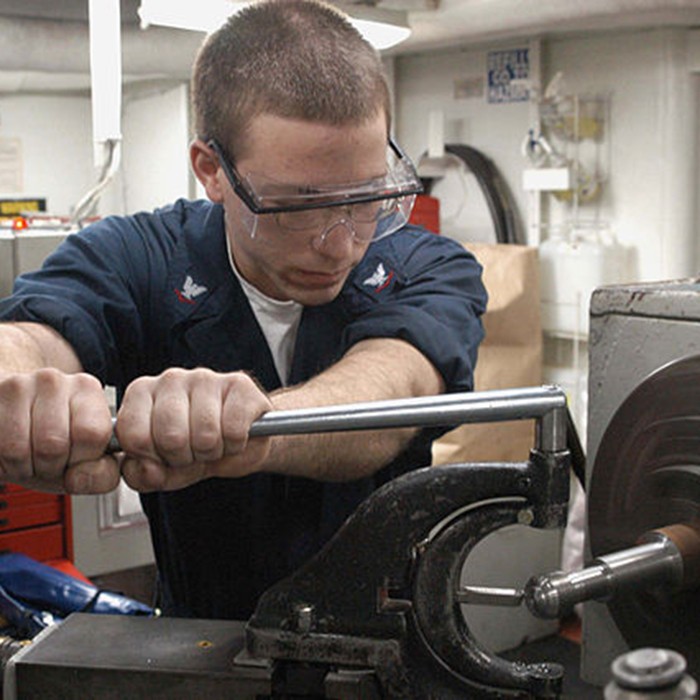 Much has been written about how Ontario's post-secondary education system lags years behind filling the needs of the marketplace, so it was refreshing to see changes being brought about, especially on the local level.
A joint effort between area economic development officials and Lambton College has resulted in the school moving plans for a machinists' course ahead by nine months.
Chatham Mazda from Chatham Voice on Vimeo.
Lambton College officials who came to the school in 2012 identified a need for general machinists and other skilled trades, and found that their belief shared by local industry where large-scale shops have been replaced by smaller operations.
Workforce studies showed most machinists are within a decade of retirement and some businesses have had to move work abroad due to a shortage of skilled workers.
Sarnia Mayor Mike Bradley even called the college to suggest they examine the need, and C-K's Jamie Rainbird and Geoff Wright were happy to see the program start in January instead of its planned start in September.
Lambton responded in near-record time, and now graduates of the 24-week modified apprenticeship course are for the time being virtually guaranteed jobs while they complete apprenticeship with local industries.
And the college isn't done there.
Lambton plans to add an electrical-mechanical program in the fall, where students will receive vocational and hands-on training to become service technicians for equipment manufacturers. Graduates would be trained to go out and service machinery, or go on to become industrial electricians or millwrights.
All those involved are urging students and parents to make skills trades a viable option for career consideration.
Just as the economy goes in cycles, so does demand for workers with specific skills.
We've heard that educational institutions can't match those needs, but the Lambton program demonstrates that willingness to embrace change, and partnerships, combined with increased awareness, narrows that gap considerably.