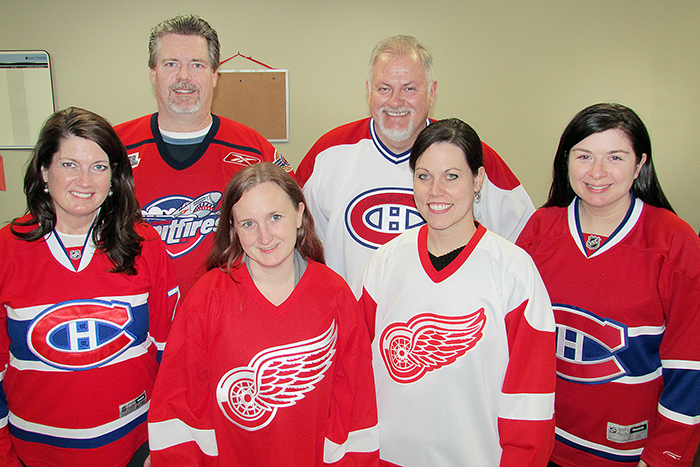 Click, click, click! You still have time to vote in the 2015 Kraft Hockeyville contest.
Voting goes until midnight tonight. The website to visit to vote is www.khv2015.ca.
Many local businesses supported the Hockeyville push by encouraging their staff to wear their favourite hockey jerseys to work last Friday and today, including The Chatham Voice.
Chatham landed in the top 10 for the Hockeyville contest, with five entries coming from eastern Canada and five from the west. The top 10 was announced on Hockey Night in Canada March 14.
The top two vote-getting communities will face off for another online vote March 28-30. Up for grabs is $100,000 in upgrades for a local arena – in our case, Memorial Arena – and the chance to host an NHL preseason game.
The second-place community also gets $100,000 in arena improvements, while the other eight communities receive $25,000 each for upgrades.
Comments
comments