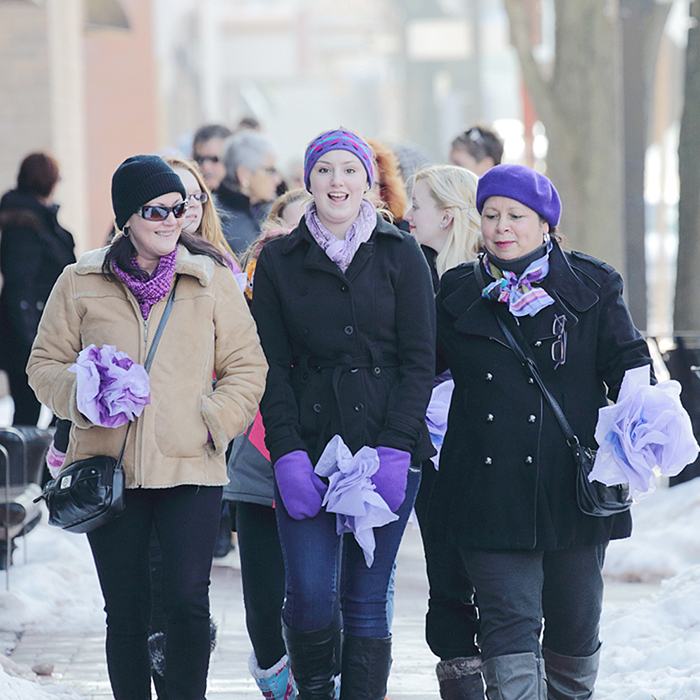 More than 40 women, plus a number of men and children, came out to walk in the International Women's Day march organized by Patricia Clark of PMP Productions.
This is the third year Clark has organized a women's walk.
"I organize this event this to bring awareness to women and to help raise their profile," she said.  Teen model winner Jaydon Thatcher, centre, took part.