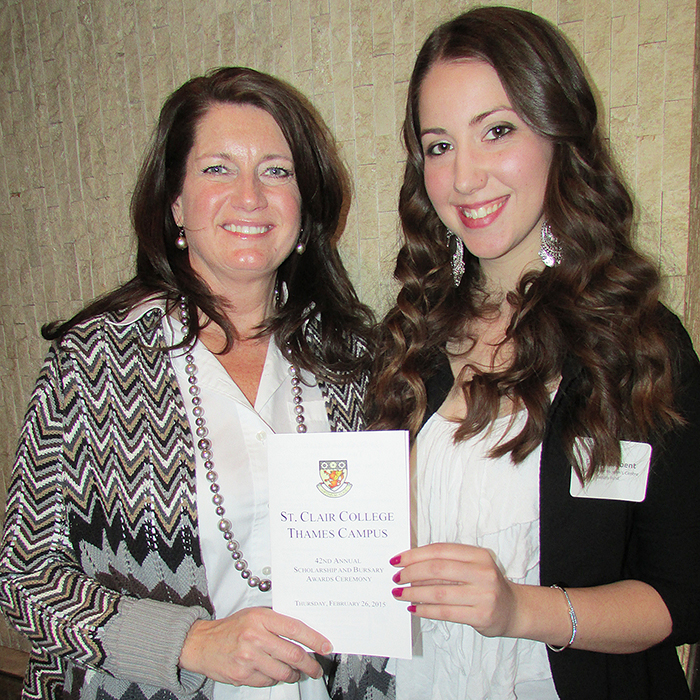 St. Clair College Thames Campus donors and students had the chance to meet Feb. 26 at the 42nd Annual Scholarship and Bursary Awards ceremony in Chatham.
According to Thames Campus Principal Lynn McGeachy Schultz, 88 students were awarded $45,000, thanks to the generosity of donors.
"We are here to celebrate what matters most to us – students," McGeachy Schultz said. "And to thank our donors for the financial support and encouragement they give to our students."
Chatham Mazda from Chatham Voice on Vimeo.
Students had an opportunity to sit with their donors over lunch, and McGeachy encouraged both parties to talk and learn from each other. The awards help students with their academic financial needs and celebrate hard work and dedication to their chosen field of work.
St. Clair College President, Dr. John Strasser, who announced his retirement earlier in the day, said the college is continuing to build programs and make a difference in the lives of students.
"We are getting recognition nationally and internationally, and we wouldn't be able to do that without the generosity of donors and people such as yourselves," Strasser said at the ceremony.
Strasser will step down at the end of August this year, McGeachy Schultz said, to spend more time with his three young grandchildren, after 15 years at the helm. Current Senior Vice President, Operations Patti France, will take over as president Sept. 1.
Comments
comments