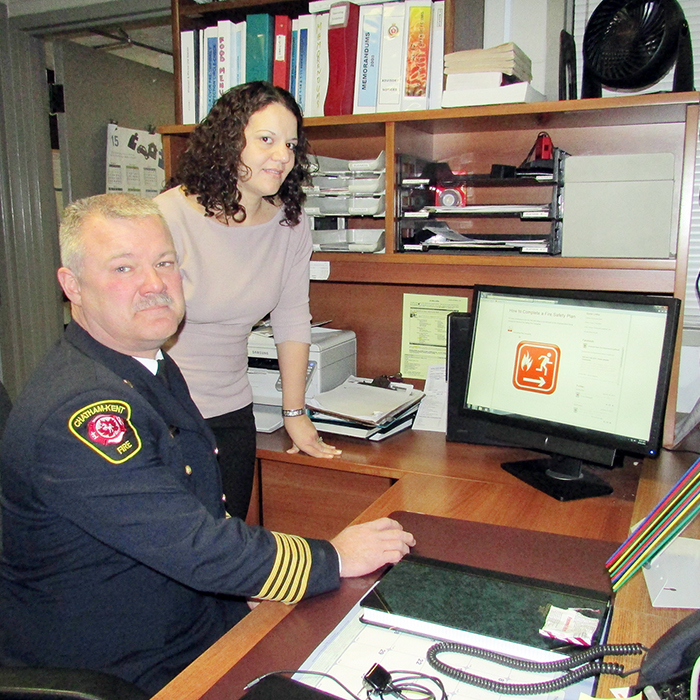 Chatham-Kent's fire and emergency services' website upgrade effort received a big boost Thursday, thanks to Union Gas.
The company donated $5,000 to help fund the upgrade of ckfire.com.
Ken Stuebing, chief of the Chatham-Kent Fire and Emergency Services, said the site needed an overhaul and will now be used to share information for the public, as well as staff.
The site has public-service sections on emergency preparedness, fire prevention and general public education.
Just as importantly in Stuebing's eyes is the fact the site will serve as a linking portal for all C-K firefighters.
"This will fill a huge need for our operation," he said. "Some of our fire halls are literally situated in farmers' fields. There is no municipal Intranet capability there. We have to rely on the Internet to get the information there."
Stuebing said staff will be able to log in from anywhere and get access to policy changes, schedules, as well as information about training and professional development.
Diane Pisani handed over the funds on behalf of Union Gas.
"Union Gas has a strong commitment to our communities," she said. "And our core commitment is safety. We like to focus on community involvement."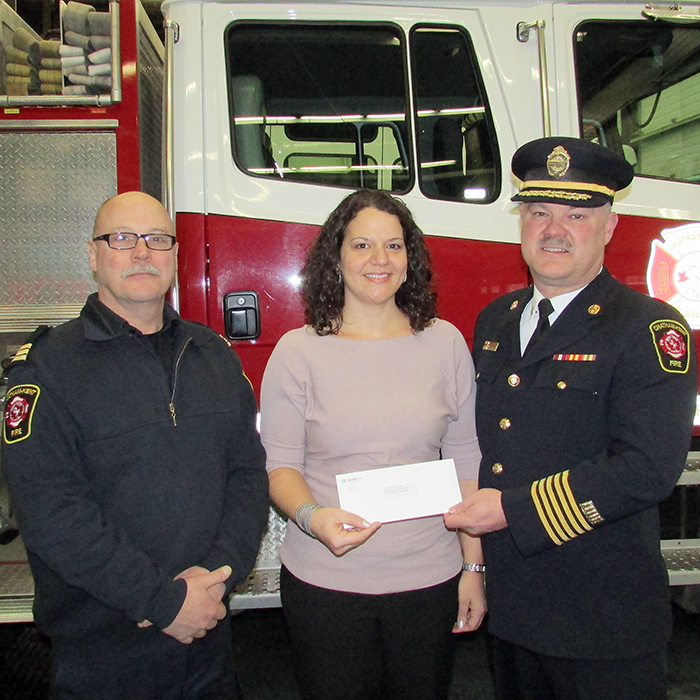 Comments
comments