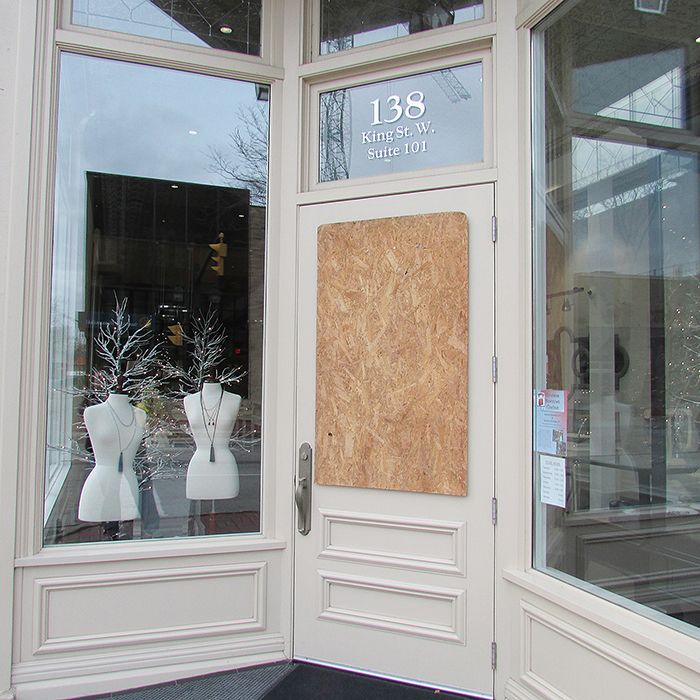 Thieves kicked in the glass on the front door to Sonya Roe Jewellers early Sunday morning, making off with an undetermined amount of jewelry.
According to police, someone broke into the King Street West business just before 4 a.m. Sunday.
The door remained boarded up as recently as Monday morning.
Anyone with information on this crime is asked to contact Const. Jeff Murray at 519-436-6600, ext. 87108 or Crime Stoppers at 1-800-222-8477.