LCBO staff and customers showed their enthusiasm in raising funds for the United Way, and helping to slime local management.
Stores in Chatham-Kent raised nearly $23,000 with a summer super soaker campaign and a fall slime effort.
On Friday at the Wellington Street store in Chatham, LCBO auditor Jeff Dunlop was on the receiving end of the enthusiasm, as store staff dumped pails of green slime on him, topped off with some colourful feathers.
Lori Parker, who chaired the fundraising effort in Essex County and Chatham-Kent, said the funds raised in C-K were up nearly 30% from last year. The two Chatham stores raised more than half of this year's total.
"It's incredible. Each store was up $2,000 from last year," she said, adding the money was donated from customers.
Dunlop was happy to volunteer to be slimed.
"Why not? The feathers were an unexpected twist to the plot," he joked.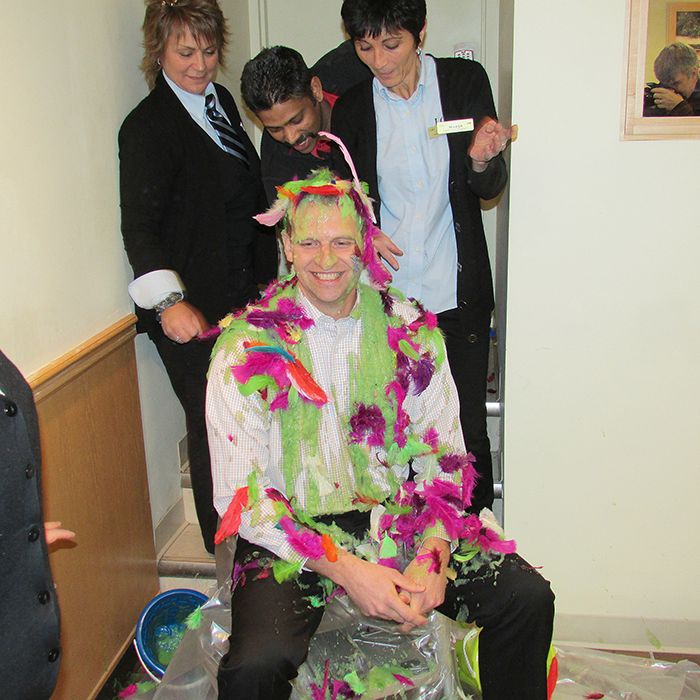 Comments
comments
« Christmas at the Links draws 100-plus Few faster than a 3rd grader »