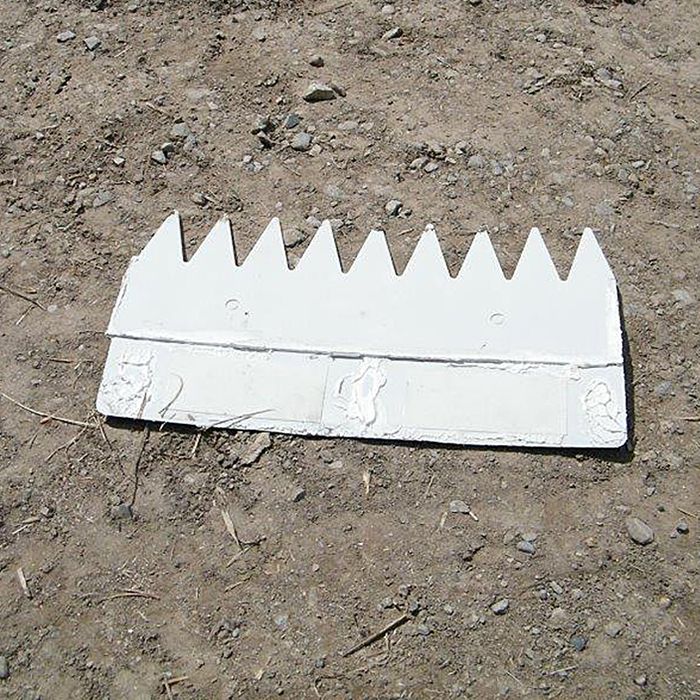 The provincial Ministry of Energy will launch an investigation into reports that an 18-inch chunk of a wind turbine blade came loose and flew some 400 feet before landing in a field in the former Howard Twp.
Chatham-Kent-Essex MPP Rick Nicholls raised the matter during question period Wednesday at Queen's Park, calling it a significant safety issue that must be addressed immediately.
"Will your government do the do the right thing and put a moratorium on turbine developments until there is a thorough review of safety standards pertaining to industrial wind turbines," he asked Premier Kathleen Wynne.
Energy Minister Bob Chiarellli said he was unaware of the problem but will raise the issue with his staff as well as those at the ministries of environment and climate change.
Nicholls said called the detached section "flying shrapnel" since the 400-foot tall turbines with blade lengths of 135 feet rotate at nearly 200 miles per hour at the blade tip.
In an interview with The Voice, Nicholls said, "we need to know just how widespread this problem is," he said. "We have scores of turbines along the (Highway) 401 and this kind of flying shrapnel could result in a fatality. The government's first responsibility is to the citizens of Ontario, not the wind companies or whatever agreements they may have made with private individuals."
David Cofell, who found the serrated section of blade on his property was surprised how quickly a representative of South Kent Wind arrived at his Base Road home even though he hadn't contacted the firm.
Before he did, however, he had in his possession photos of the blade and of a nearby turbine with a section missing.
Cofell was planting clover seeds in April on his 250-acre property when he found the piece of metal.
"I told a few people about it and I received a visit from one of their people, a guy named Alex," he said. "He wouldn't leave until I gave it to him. I finally did."
He finally brought the matter to Chatham-Kent-Essex MPP Rick Nicholls because he was concerned that his incident may not be isolated.
"I've been told that turbine owners have to sign confidentiality agreements," he said. "This could be happening some where else and no one's talking about it because they can't. I don't want to see someone get hurt."
Although the blade section wasn't heavy, he believes it could have injured someone when it landed.
He found the blade chunk some 200 feet inside his property and the turbine with the section missing is situated about 200 feet from his property line.
Telephone and email inquiries to Pattern Energy and Samsung, operators of the South Kent Wind project haven't been returned.
Cofell said Nicholls' office played a key role in getting him compensation for damage caused by turbine surveyors three years ago.
"They just showed up on my land," he said. "I had to chase them down and tell them to get off. They gave me the excuse that they didn't want to damage my neighbours land and they couldn't find a lane to drive on. They were pretty arrogant."
After three years of trying to get compensation for damage, he contacted Nicholls.
"Right after that, they showed up and made me an offer," he said. "Before that I couldn't get the time of day."
Cofell said he didn't want to disclose the amount for fear of action from the company.
"I was treated fairly in the end," he said. "It wasn't a lot but it covered what they had done."
During question period, Nicholls also raised the issue of eight wind turbines ordered removed in the vicinity of the Chatham Airport earlier this year and requested a moratorium on development.
Transport Canada's order has so far been ignored.
"I've spoken with many pilots, and they all say that it's too dangerous to fly in and out of that airport, especially when there are adverse weather conditions," Nicholls continued. "These turbines pose a huge safety issue around any airport, whether it is in Chatham or even Collingwood. Literally translated, Premier, an encounter with one of these imposing turbines or pieces of shrapnel will result in body bags. None of us want that."
Environment Minister Glen Murray said although the government takes "these things very seriously," there needs to be perspective since large pieces have fallen off buildings in downtown Toronto and "no one opposite suggested that we put a moratorium on condominium construction in Toronto, because you know what the reaction would be."
For a full Hansard transcript of Nicholls' questions, click here.