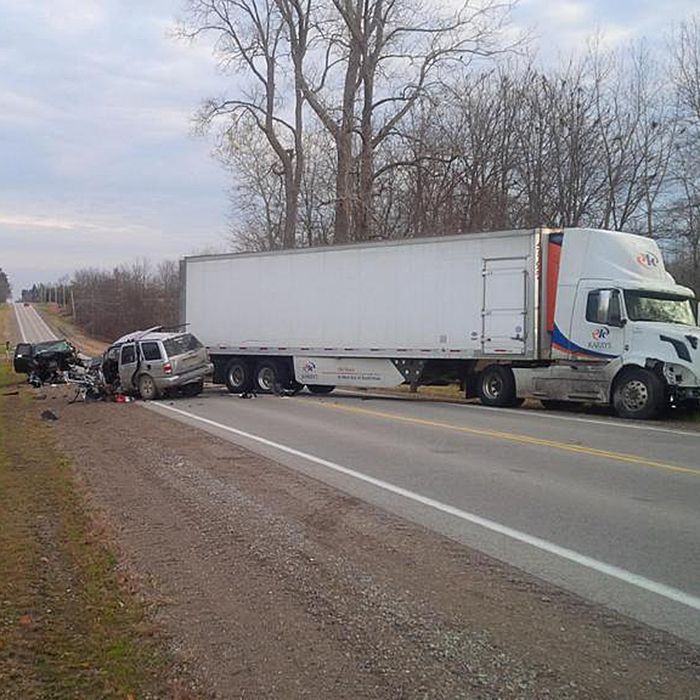 One of two people killed in an early morning accident on Longwoods Road east of Wardsville was a Chatham teen.
Middlesex County OPP say Jacob Suitor, 17, of Chatham died following a three-vehicle crash at about 6:41 a.m.
Police say Suitor's eastbound SUV crossed the centre line and collided head on with a westbound pickup truck. Both vehicles were then hit by a westbound tractor trailer.
The driver of the pickup, Donald Sealey, 50, of Wardsville, died at the scene. Suitor was taken to hospital, but died of his injuries. The driver of the transport was treated at the scene.
The OPP's Technical Traffic Collision Investigation Team is assisting with the investigation.
Police believe there may have been witnesses to the crash and ask people to call 1-888-310-1122 or Crime Stoppers at 1-800-222-8477.
Comments
comments