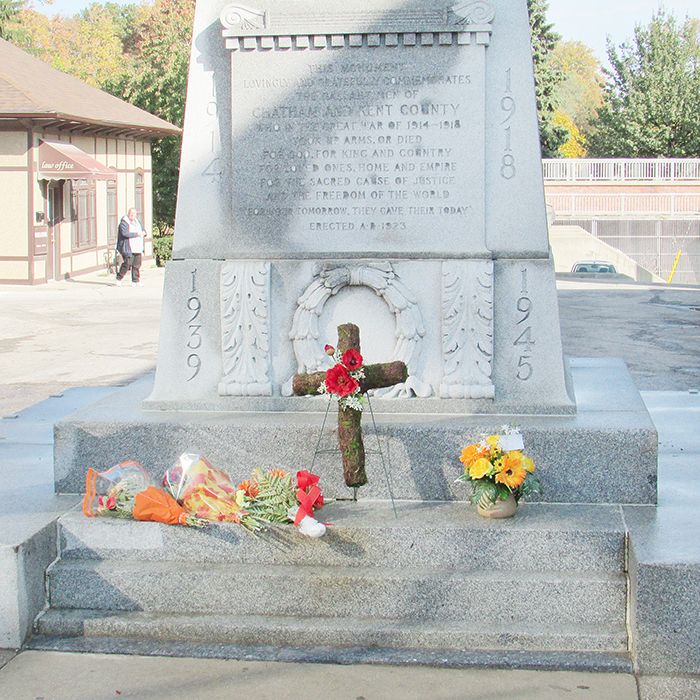 Need a reason to vote? Look no further.
How many thousands of Canadians have fought and died over the years to preserve our democracy?
Cpl. Nathan Cirillo and W.O. Patrice Vincent weren't killed in battle, but instead were shot and run down respectively. People have laid flowers at the Chatham Cenotaph in their honour. Another way to honour their loss is to take part in the democracy they signed up to preserve.
Polls are open until 8 p.m. this evening.