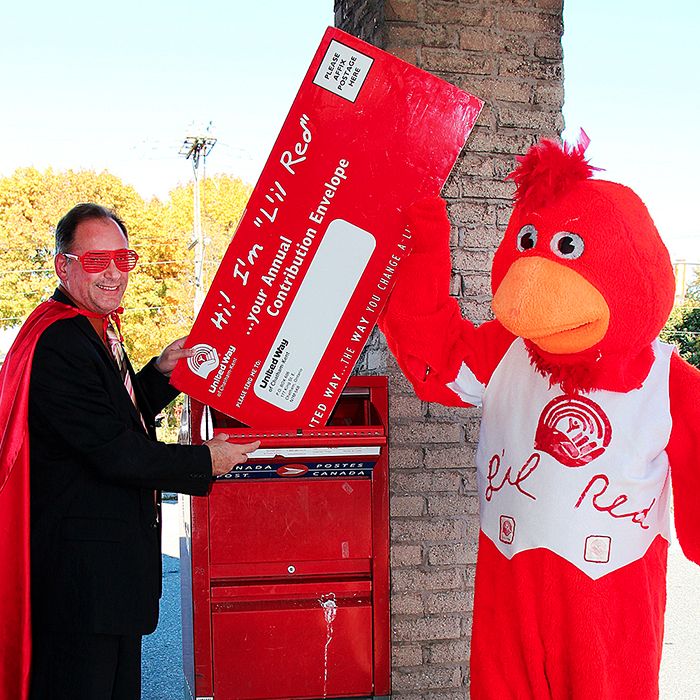 Dean Muharrem, left, and L'il Red demonstrate how to mail your donation to the United Way.
Muharrem, co-chair of this year's United Way of Chatham-Kent campaign, announced recently the direct mail portion of the annual fall campaign is now underway.
The United Way sends out many a little red envelope to previous donors to provide them with an easy way to donate to the cause.
The fundraising effort is to help fuel more than 30 agencies, programs and services that fall under the United Way's umbrella. One in three people in Chatham-Kent benefit from these programs directly.
Comments
comments