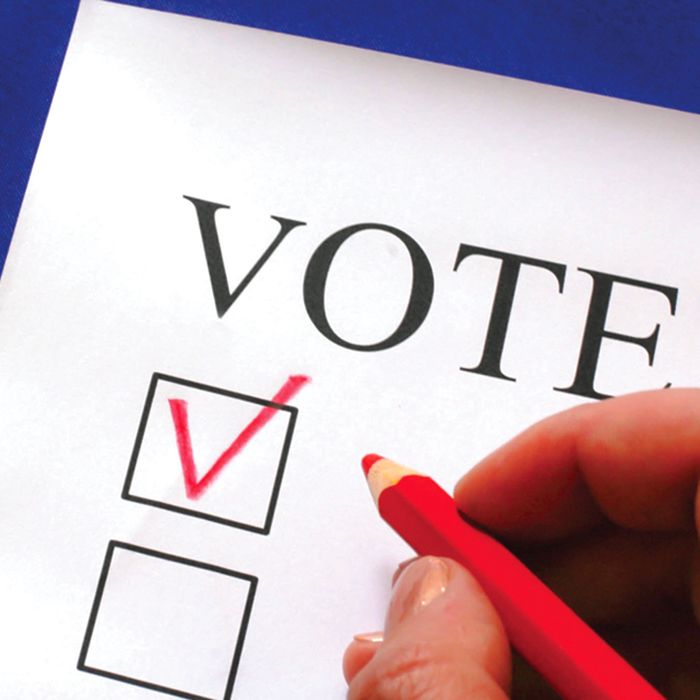 Ruth Ann Dodman
For Ruth Ann Dodman, one of the best parts about being a trustee is visiting schools and seeing how education theories are put to work.
"When I walk into a school and see how proud the little ones are of what they've done and how much they enjoy working with their teachers, it shows me we're on the right track," she said.
Completing her second term, Dodman said it's important to make sure students are able to "find their gift. Not every student is geared toward one field of study, but every single one of them has something they're good at. Part of our job as trustees is to help administration and staff develop an atmosphere where they can flourish."
Dodman said she has been active as an advocate for parents during the past eight years.
"I enjoy getting calls from parents and sometimes even grandparents looking for help on a particular issue. We can't always get everything worked out exactly how they want, but it's important there is someone there to listen to them."
She said the goal of her next term would be to continue to provide traditional educational values while embracing technology.
"I want to students to share the excitement of education."
Dave Macko
Dave Macko says a need to make a difference is the reason he's seeking re-election as the Ward 6 trustee for the Lambton-Kent District School Board.
"I enjoyed my first term as a trustee and I want to be part of the team that leads the evolution of education during the next four years," he said.
The Chatham business owner said he was involved at the school council and parents' committee level, and that inspired him to become more immersed.
"I've learned that it's a huge system that we can't micro manage as trustees," he said. "What we can do is ensure that programs are available and that we develop students who are passionate learners, who realize that education is a lifelong endeavour."
He said the explosion of information is challenging the system as never before.
"It's no longer about just getting information, it's about learning how to use that knowledge. It's really changing pre-conceived ideas about teaching."
He said he has been named as alternate director on the Ontario Public School Board Association, an honour for a first-time trustee.
Shannon Sasseville
Shannon Sasseville says she brings a unique perspective to the role of trustee.
"I'm a parent of two children, I'm qualified as a teacher and I've worked in the provincial autism program," she said. "It's something that not everyone has."
A first-time candidate, Sasseville is director of communications and public affairs for the Erie St. Clair Local Health Integration Network, and a volunteer with the Chatham Pool Sharks.
"I want to give back to the community, and education is something I feel strongly about," she said.
She views the trustee's position as one that provides a voice for parents, oversight to the education system, and fiscal responsibility.
"We need to make sure we spend our resources wisely to get the most value both financially and from a human perspective," she said. "I want us to make decisions based on evidence so we feel good moving forward."
Sasseville said she values a role as a "voice of parents. It is very important that we receive feedback from the people we're trying to serve."
She said she has developed a Facebook page in which she encourages anyone with questions to contact her: https://www.facebook.com/groups/sassevillefortrustee.
"Regardless of what happens in the election, I will make sure any relevant information is turned over to the board."
Bruce Steen
As a recent retiree, Bruce Steen said he has the desire, interest, and capacity to work " full time" as a trustee.
He said his business experience provides him with the background to understand and participate in the budget process and be responsible for making capital, maintenance and infrastructure decisions.
A father and grandfather, he said he is aware that students need to be given "the tools, knowledge, and skills which will motivate them to work hard in order to succeed in a changing environment."
He said he believes in and will promote community involvement and transparency to provide a better understanding of how the education system operates.
A 35-year resident of Chatham, his two daughters are graduates of John McGregor Secondary School and one has started a teaching career.
Comments
comments