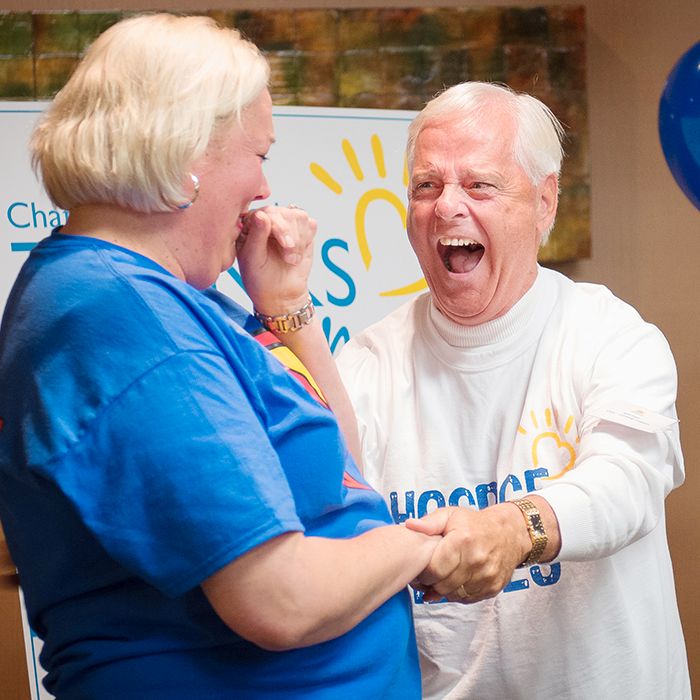 Hospice fundraisers were confident they'd reach their most recent financial challenge; they just weren't prepared to blow the doors off the vault.
The Chatham-Kent Hospice's Thanks for Giving Campaign had a $250,000 goal, aggressive for a 20-day campaign, which began Sept. 25 and wrapped up Wednesday morning. In that tight timeline, 4,000-plus donors contributed nearly $342,000 to help fund end-of-life care.
A hospice provides a home-like setting where people approaching the end of their lives can die with dignity and receive care and support from hospice volunteers. The hospice is to have 10 beds to provide palliative care.
Chatham Mazda from Chatham Voice on Vimeo.
The $341,703.69 tally left Jennifer Wilson, chair of the hospice committee, floored.
"You guys just blew it out of the water! I am so proud of my community," said an emotional Wilson. "Chatham-Kent is a very generous community. We had over 4,000 donors. That's huge. Everybody gave what they could."
Just prior to the announcement, three organizations helped bump the total substantially. CIBC donated $25,000, Union Gas volunteer network initiatives gave $20,000 and DPM Insurance chipped in $6,000.
John Case, chair of the hospice fundraising committee, said he was confident the donations would reach $250,000, but had no idea the inflow of cash would top that number by nearly $92,000.
"Not that large. I am elated," he said.
Case said the donations came in from everywhere – corporations, small businesses and individuals.
"They just came forward," he said.
He credited Chatham-Kent's citizens for really stepping it up during this campaign.
"They are dedicated people, sincere people. Chatham-Kent has really risen to the cause," he said. "A lot of dedicated volunteers brought us to this stage."
Case believes the hospice can potentially impact every person in the municipality, which has led to the massive support.
"We're all going to have end-of-life," he said. "When we open the doors (to the hospice), it will be a nice, smooth, gentle transition."
Wilson agreed.
"People realize it is such an important facility. The hospice is for the whole family. It is also to support end-of-life care providers," she said.
Scott McKinlay, one of the donors on hand for Wednesday's announcement, said he's experienced what it is like to lose a parent at home and in the hospital.
"Unfortunately, I lost both my parents. My father, we kept at home; my mother had to go into the hospital," he said. "The stress level for at-home care is enormous. And the hospital is more of an institutional environment. A hospice can combine the home environment with the support you need."
Construction is slated to start in early 2015 right beside St. Andrew's Residence in Chatham, with the doors to be open before the end of next year.
Wilson said fundraising is just shy of $4.4 million, with another $600,000-plus to go.
"This will build the building. We still need the funding to fill it," she said.