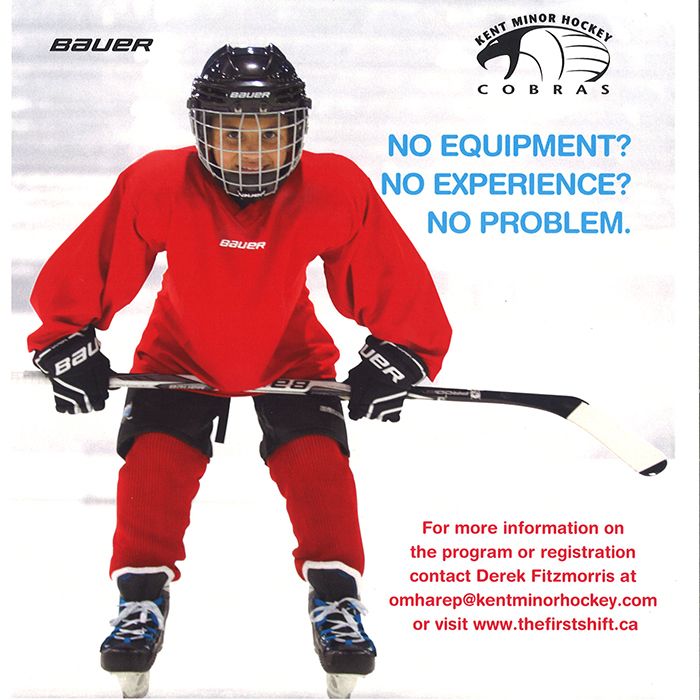 No equipment? No experience? No problem.
That's the concept behind The First Shift, a program involving Bauer Hockey and Hockey Canada that's giving kids across the country an inexpensive chance to try hockey.
And the Kent Minor Hockey Association is one of the first groups over the boards with the program.
The KMHA Cobra organization is one of 30 hockey centres in the country, and just one of six in the Ontario Hockey Federation, taking part in The First Shift's, well, first shift.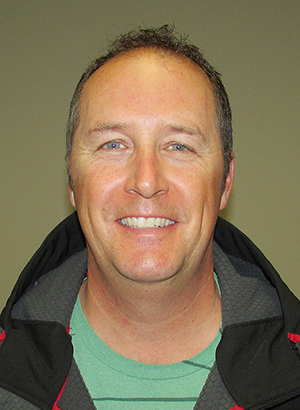 Grant Garrow, sponsorship director with the KMHA, said The First Shift is a gateway for kids to try hockey at a low cost. For $199, boys and girls aged six to 10 will be outfitted in hockey equipment and receive 16 weeks of on-ice training.
"The $199 is everything – head-to-toe equipment, skates and stick, and all the on-ice sessions," he said.
The only stipulation from Hockey Canada is that participants cannot have been registered in hockey previously, he said.
Garrow will be the head on-ice instructor for the program, which will run eight weeks in the fall for one hour on Monday evenings, and another eight weeks in the winter. The First Shift is a six-week program, but the KMHA wanted to do more.
"So many of us to this because we love hockey. It's a way to help grow the game," he said. "We agreed as a board that we just wanted to make it a low-cost opportunity to try hockey. Six weeks seemed short."
Garrow said as popular as hockey is in Canada, the vast majority of Canadian kids don't play it.
"One of the things that Hockey Canada identified is that 90% of kids in Canada don't play hockey," he said. "They initiated a study and found there are four barriers – cost, time commitment, fear of injury and the competitiveness."
Garrow said The First Shift takes those barriers away.
"The First Shift is a non-competitive environment. We'll build a number of fun hockey-skilled games," he said. "It's learning the skills."
The first and foremost skill is how to skate. But kids will also learn puck handling, passing, etc. How advanced things get depends on the abilities of the children.
"We won't know until we start. I'm sure there will be varying degrees of ability. We'll be splitting into various groups," Garrow said.
There will be a maximum of 45 kids in the KMHA-led program, he added. On the ice with them will be Garrow and nine other certified hockey instructors.
The KMHA will be handing out equipment Oct. 9, and the kids take to the ice Oct. 20 at 6 p.m. at Memorial Arena.
To learn more about the program, contact Derek Fitzmorris at omharep@kentminorhockey.com or visit www.thefirstshift.ca.
Comments
comments