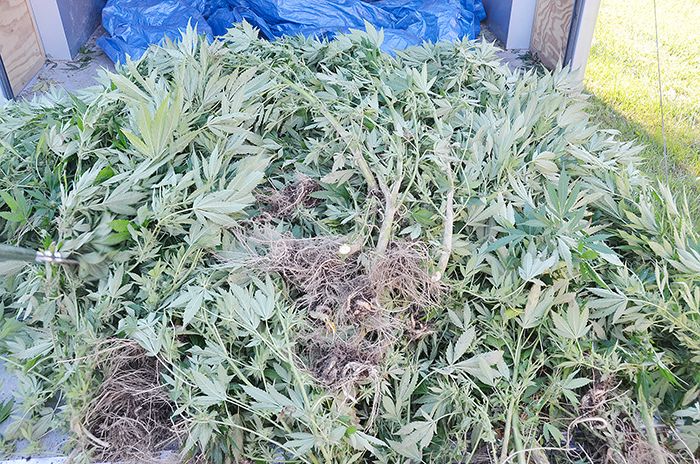 It turns out that buzzing above our heads in recent days was more than just wasps. Chatham-Kent police used aerial reconnaissance and tips from the public to conduct their annual fall harvest of pot.
Police say officers checked cornfields throughout the municipality and pulled out nearly 1,200 mature marijuana plants, with a street value of about $1.1 million.
The pot is destined for destruction.
Police say they are still looking for more dope and ask the public to help by calling Crime Stoppers at 1-800-222-8477 to report any grow sites they know of.