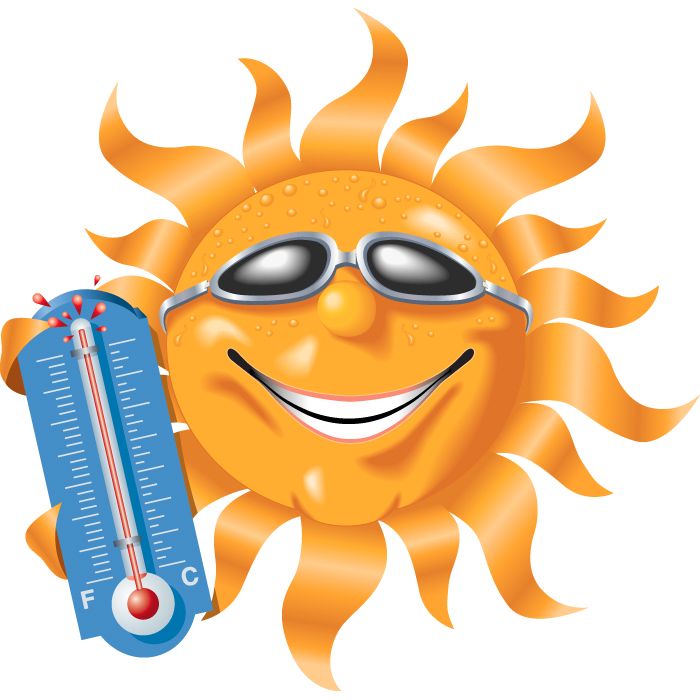 It won't feel like fall for another day, as we are under a heat warning in Chatham-Kent to end the first work-week of September.
The temperature is expected to top 31C today, with humidex values creeping to about 41C, according to Environment Canada.
Don't be surprised to see thunderstorms and rain fall sporadically throughout the day and into the evening ahead of a cold front that will take over for the weekend.
But during the hot weather today, Environment Canada offers this advice:
While extreme heat can put everyone at risk from heat illnesses, health risks are greatest for
– older adults
– infants and young children
– people with chronic illnesses such as breathing difficulties, heart conditions or psychiatric illnesses
– people who work in the heat
– people who exercise in the heat
– people without access to air conditioning and
– homeless people.
Drink plenty of liquids especially water before you feel thirsty to decrease your risk of dehydration. Thirst is not a good indicator of dehydration.
As well, Dr. David Colby, Medical Officer of Health, has issued a Level 1 Heat Alert for Chatham-Kent as humidex values of 40°C or higher are in the forecast for today.
The Chatham-Kent Public Health Unit urges residents to follow these steps: • Drink plenty of water. • Go to an air conditioned place. • Wear a hat and lightweight, loose-fitting clothing. • Take a cool bath or shower. • Limit outdoor activities to the coolest part of the day. • Check on your neighbours and family. • Never leave children or pets alone in closed vehicles. • If you feel ill, faint, have difficulty breathing, or feel disoriented, visit your doctor or nearest hospital right away.
In an emergency, call 911. The Chatham-Kent Public Health Unit is also advising residents and visitors to keep a close eye on family, friends, and neighbours who are at higher risk of heat-related illnesses. Those particularly vulnerable include older adults, infants, pregnant women, young children, people with chronic illnesses, the homeless population, and those who work or exercise in the heat.
For more information contact the Chatham-Kent Public Health Unit at 519.352.7270 or visit www.chatham-kent.ca
Comments
comments