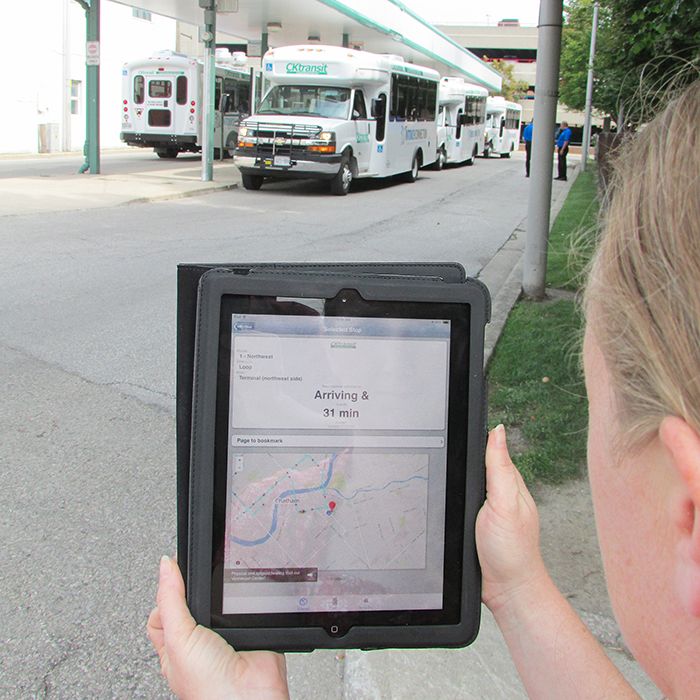 Knowing when the next bus is coming to your bus stop is no longer a guesstimate in Chatham. Instead, it's just a mouse click or a tap on an app away.
CK Transit is running with NextBus GPS technology. The app has been active in Chatham since late August, according to Stephen Jahns, manager of infrastructure and transportation for the municipality.
"We have had the infrastructure in on the buses for about a month," he said of the GPS sensors on CK Transit vehicles. "There was a calibration process. It now predicts and anticipates traffic delays for the time of day."
Farming Stories: Chris Knight | Clear Creek Farms from Foster Visuals on Vimeo.
Jahns said the GPS transponders are connected to the NextBus system, which hosts the real-time transfer of information from the bus to the Internet and from the Internet to the user.
"What the service does is it predicts the anticipated arrival time of any bus along any of the routes," he said. "Folks can download the app and access the mobile site."
When a person connects to NextBus, the program tracks the location and offers up options for nearby bus stops and routes, along with estimated arrival times.
"If they are out and about, they can check up on when buses will be arriving and where. They can check any stop," Jahns said.
Chatham-Kent is one of five municipalities in the province to utilize NextBus thus far. Guelph, Thunder Bay, St. Thomas and Toronto are the only cities doing so.
Jahns said some municipalities have developed their own apps as well.
"NextBus and vehicle-location services tend to be where this is headed," Jahns said of transit tracking. "It was a value-add that we chose to pursue."
He said the cost to the municipality for the first year of using NextBus is about $75,000, for set up, hosting and equipment in the buses. After that, the municipality pays an annual maintenance fee.
Jahns said riders like the technology.
"The feedback has been quite positive. Folks appreciate it, especially when a bus has the misfortune in the afternoon to get delayed by a train," he said.
Visit www.nextbus.com to check out the service.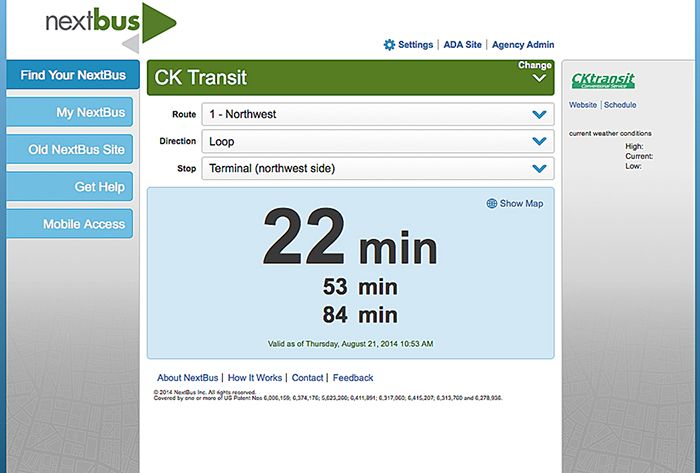 Comments
comments