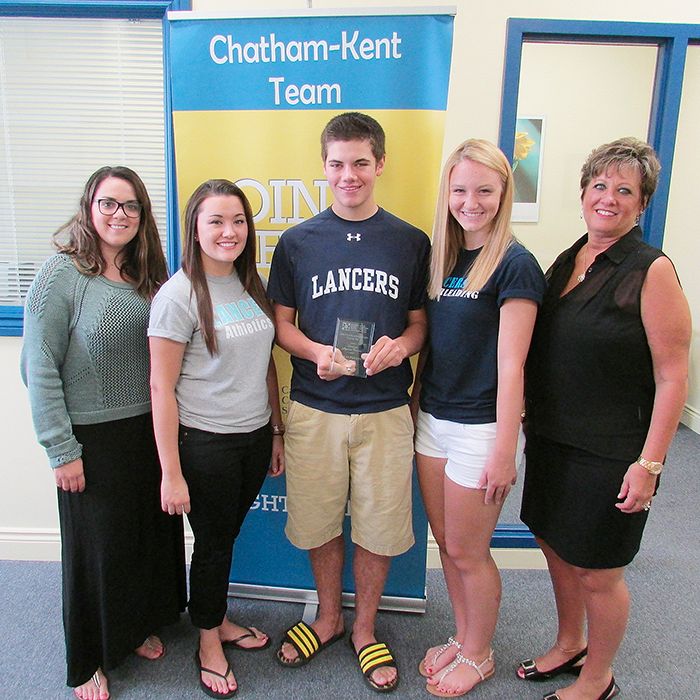 The Lancers for Cancer team earned top youth fundraising team honours for this year's Chatham Relay for Life. The squad raised $5,710.50
Here, Lauren Drury, fundraising co-ordinator for the Chatham-Kent unit of the Canadian Cancer Society, left, and Cindy Vinall, unit manager, right, present the award to Lancer team members Megan Rumble, Adam Craven and Emily Teetzel.
The top individual fundraiser for this year's event, Cory Cronin, came from the top overall fundraising team, Greenfield Ethanol.
Cronin raised $3,205, while the team brought in $20,135.01.
Below, Drury, left, and Vinall, right, present awards to Cronin and Katie Amato of Greenfield Ethanol.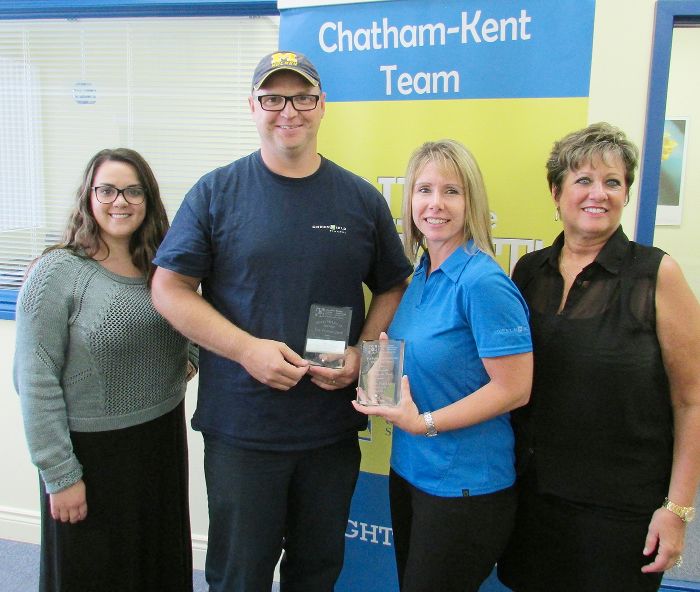 Comments
comments