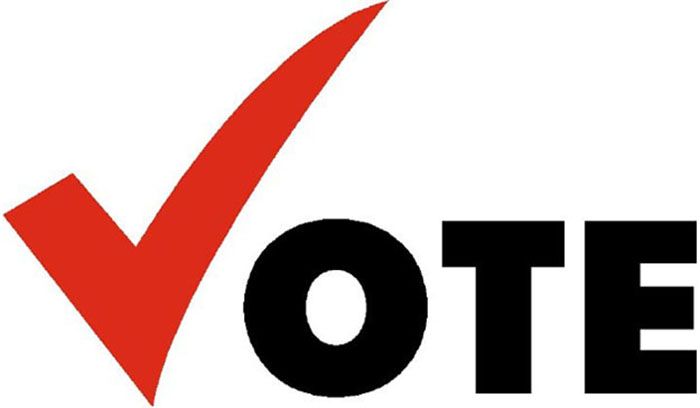 The Oct. 27 municipal election is more than two months away. Over the next nine or so weeks, you are going to read a great deal in The Chatham Voice about us urging you to be sure to get out and cast your ballot.
As I type this, there are 46 people who have come forward to seek a seat on council or one of our school boards. And there will be more.
We have four people vying for mayor so far, 33 running for 17 council seats, and nine more looking to become school board trustees. I thank them all for their commitment to our municipality, our communities and our children.
Chatham Mazda from Chatham Voice on Vimeo.
Certainly, not all will win come Oct. 27, but they have illustrated how much they care about their communities by putting their names forward to seek public office.
It's no simple task. If you win, you essentially take on a part-time job – some would say a spot on council is much more than part-time, actually. You answer to basically everyone you see on the street, in the coffee shop, at the grocery store, at a restaurant when you are out to dinner with your family, or at the beach.
It's a tall task to be a local politician.
And then there is the electorate – you and I, the people who have the power to decide who will represent us in local government for the next four years. In 2010, voter turnout across Ontario was just over 49%, and a disgraceful sub-40% in Chatham-Kent.
Six out of every 10 eligible Chatham-Kent voters didn't exercise their democratic right.
We at The Voice want to see that number creep higher. Surely we can have the majority – 50% plus one – head to the polls this time around.
Or are so many of you so content with the way things are run around here, or so contemptuous of the people who take the time and effort to run for office, that you either don't feel the need to vote, or rather just don't want to do so?
Got better things to do than to take 10 minutes to be a part of democracy?
Many of you spend more time in a drive-thru lineup each morning than you'd spend at a polling station on election day.
Not sure who to vote for? Pay attention to various local news outlets from now until the election. You'll get a decent snapshot.
Municipal government has the biggest say in our everyday lives, more so than the folks at Queen's Park or on Parliament Hill. Have your input into the people who make decisions here by taking the time to vote.
Yard-sale etiquette
My daughter and I went out briefly hunting for deals Saturday morning, moving from yard sale to yard sale. I didn't expect much, as we got off to a late start (in yard-sale mode, 9:30 a.m. is late), so I wasn't surprised when the only thing we came home with was a clock radio for her room.
What we did encounter at most every stop were poor parking habits. This plagues yard sales everywhere. People pull up and park, oblivious to which side of the street allows parking and which side prohibits it.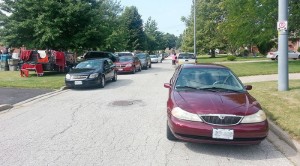 And then there are the seriously selfish yard salers who park in the wrong direction, and on the wrong side of the street. Are you kidding me? Does no one else in the world matter to you?
On more than one occasion, there was barely enough room for people to drive between the cars that clogged both side of the street. One of those streets was also a dead end, so the culprits actually had to drive past where they could park legally, turn around and come back to park underneath the "No Parking" signs.
Backyard dining
Yes, I had the barbecue rocking on the weekend, much to the family's delight.
Friday night was beer butt chicken, and Sunday was red-meat heaven.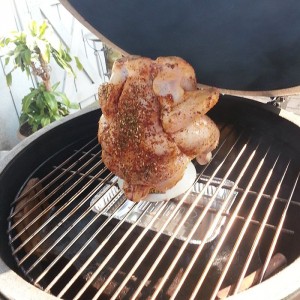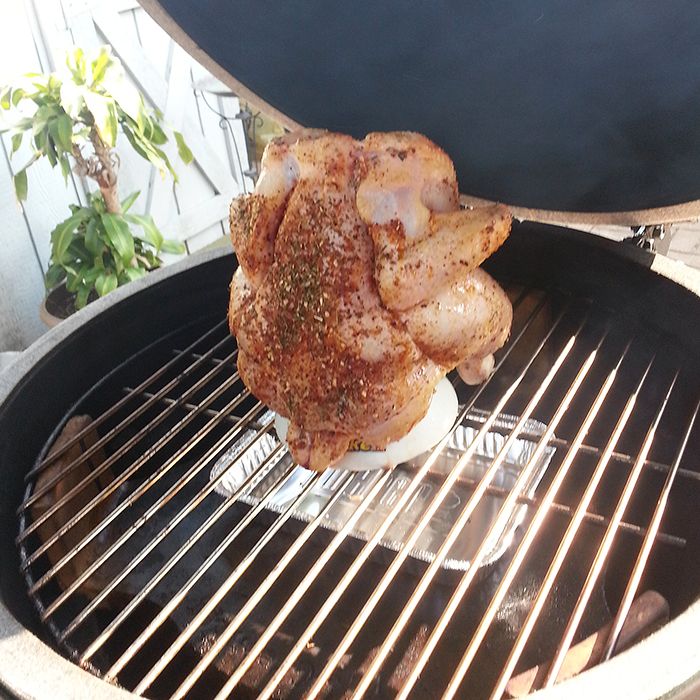 The beer butt chicken wound up being the juiciest poultry I'd ever cooked. And the taste was smokin' too.
We sat that bird down on a porcelain vessel that contained half a dark beer, half a clove of garlic, and various seasonings. The outside was basted with the same concoction, but only after it had been rubbed with seasonings.
Just over an hour of cooking at 375 F, we had moist chicken overflowing with flavour. Served with some grilled peppers, this made for a colourful and delicious meal.
Sunday saw us melt a wheel of Brie cheese, with a healthy amount of garlic rubbed in for good measure, cook up some bacon, a couple of small steaks and some burgers too – all on the Big Green Egg barbecue.
The Brie, with the help of some fresh bread, was awesome, and we saved a bit for the steak.
The bacon was quite good, as we put it in a grilling tin, and much of the fat (well, some of it, anyway) dripped off. It went with the steak and burgers.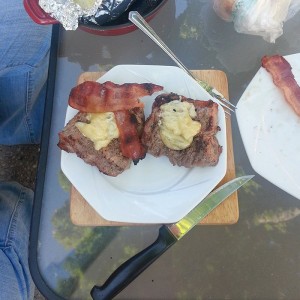 What I love about the Big Green Egg is its versatility. I heated the cheese at below 300 F on indirect cooking; heated up the barbecue to about 400 F for the bacon, still on indirect; and then cranked up the heat for the steaks, on direct heat. The steaks went on for all of 90 seconds on each side. Then again, the temperature topped 600 F.
Finally, I coaxed the Egg to chill down to 400 F to cook the burgers.
In the meantime, my wife spread a little of the Brie over the tops of the steaks, and we "garnished" each with a strip of bacon. The taste was incredible, with a bite of all three flavours warranted each time.
Our daughter, who usually prefers hamburgers to steak, said this was the best food she ate all weekend. And she loved the bacon cheeseburgers that followed, so that's saying something.