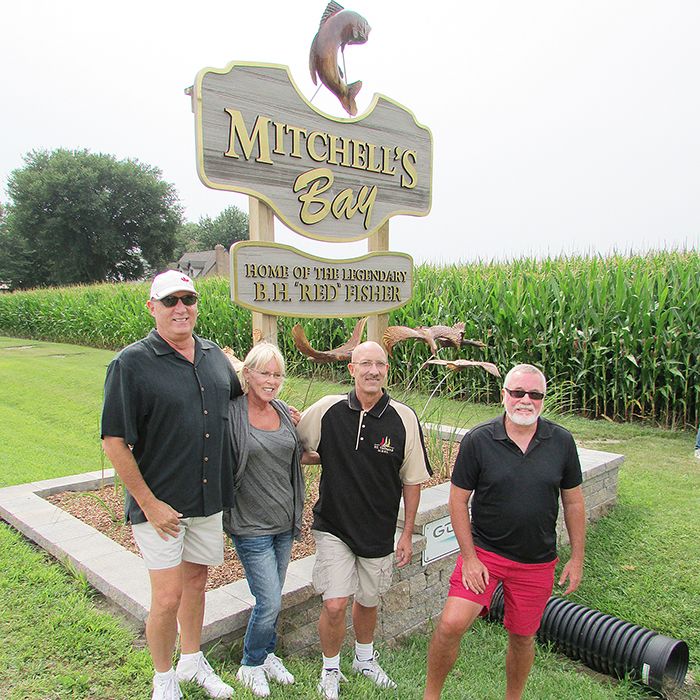 In many ways, Red Fisher was larger than life. Now, the late sportsmen, conservationist and television personality will be immortalized thanks to the erection of a sign honouring Red just outside Mitchell's Bay.
About three-dozen people – many of them Red's relatives – gathered alongside the road to commemorate the sign Saturday. The sign sits on the north side of Bay Line just outside the Chatham-Kent hamlet, which is still home to Scuttlebutt Lodge, now owned by Red's son, Brad.
"He always bragged about Lake St. Clair," Brad said of his late father. "When asked where he lived, he was always so proud of the hamlet of Mitchell's Bay. He'd be really proud of this."
Tom Beaton, of the Mitchell's Bay Area Association, said the large sign is made of western red cedar. Wooden ducks that are on steel rods coming out of the ground and the large bass atop the sign were carved by a local resident.
Cattails are growing up around the base, which is bordered in landscape brickwork. Beaton said as the cattails thicken, the ducks will appear to be flying out of the base.
He added the sign and its base cost about $30,000, and all funds were privately raised. GDF Suez was a main sponsor.
"Dad always talked about Fergie (Jenkins) having a sign in Chatham," Brad laughed. "Dad would be so incredibly proud to be part of this."
Red hosted The Red Fisher Show for more than two decades on Canadian television. Over the years, he also played host to more than a few celebrities.
"Late in his career he did 'Fishing with the Stars,'" Brad said. "He brought in the likes of Gordie Howe, Fergie Jenkins and even Apollo 13's James Lovell."
Although Red fished all over the world, Brad said he loved what Mitchell's Bay had to offer.
"Dad always said there was nothing better than ultra-light tackle and fishing on Mitchell's Bay."
As for Brad, each visit to Chatham-Kent stirs up memories.
"I love to be back here," Brad, who now lives in California, said. "I grew up in Chatham and went to John McGregor Secondary School. Heck, I played quarterback there."
Red passed away in May of 2006, at the age of 92.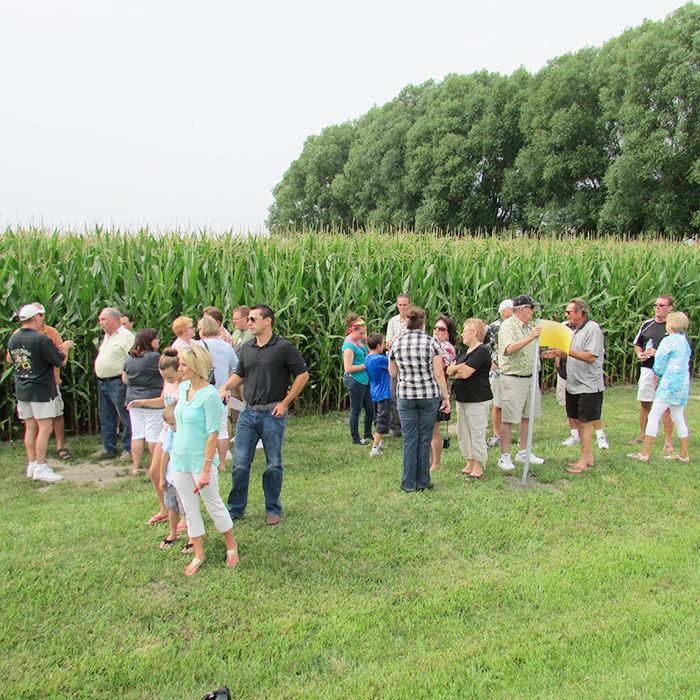 Comments
comments